Free UK delivery for orders over £50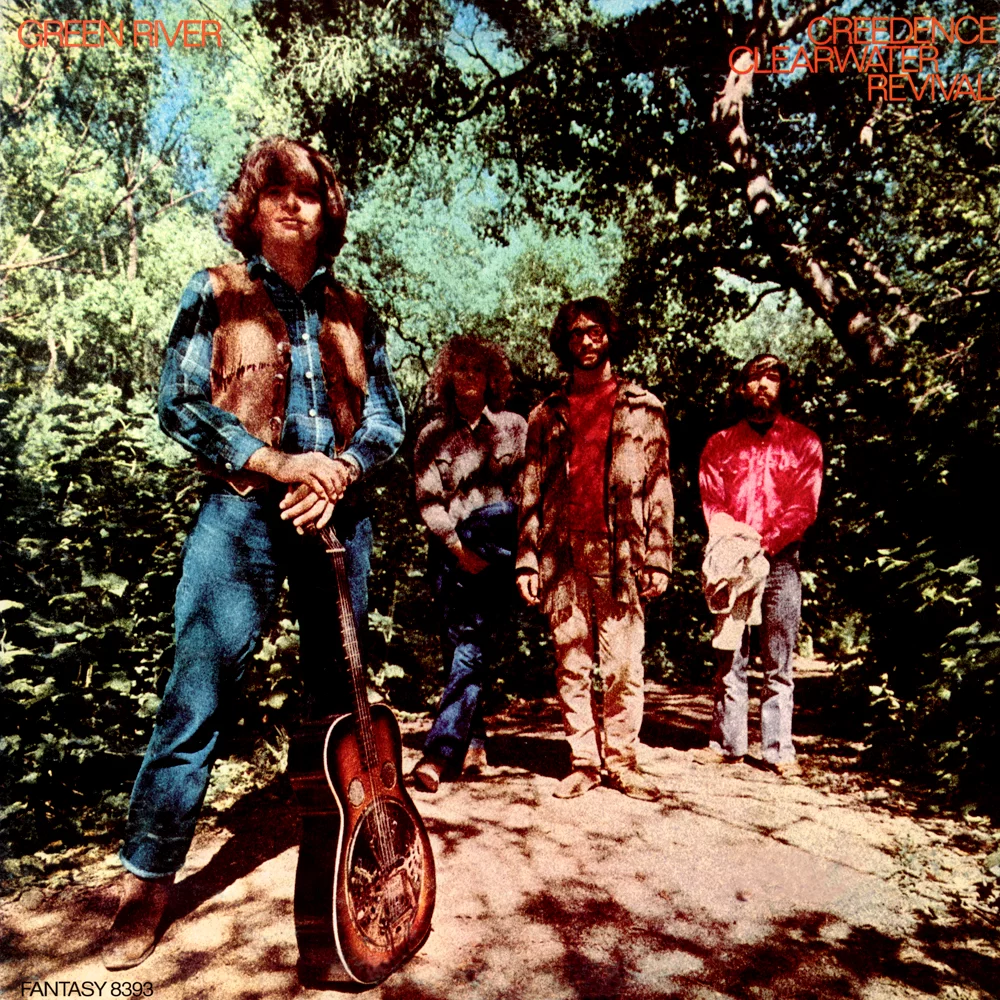 by Creedence Clearwater Revival
Creedence Clearwater Revival etched their mark in history with their third studio masterpiece titled Green River—an exemplary embodiment of swamp rock that indelibly shaped this distinctive genre. Released in 1969, this album surged forth both commercially triumphant like storm waves crashing against rocky shores—and critically celebrated like a radiant burst of sunlight. Embodied within this musical opus were two Top 10 singles, none other than the renowned tracks "Green River" and "Commotion."
Green River emerges as a testament to CCR's apex of creative virtuosity—seamlessly blending their inimitable infusion of blues, rock, and country into an unforgettable symphony of melodic perfection. The eponymous opening track transports listeners on a rollicking journey through the natural beauty imbibed within the American South.
In stark contrast, "Commotion" propels vigorously ahead—powerfully capturing the tumultuous maelstrom born from the Vietnam War. Meanwhile, one cannot escape the gripping aura exuded by "Bad Moon Rising," with its haunting echoes warning of imminent doom—it prevails as an indelible anthem and one of the band's most eminent compositions.
Green River proudly showcases CCR's multifaceted talents as musicians, singers whose voices resound with unearthly brilliance, and composers steeped in lyrical genius—a timeless embodiment that continues to enamour fans from every era. Within Green River beats the heart of music's triumph—the capacity to encapsulate the spirit tethering us to specific places.
As if it were an auditory tapestry weaving threads reflecting their Californian roots meshed with echoes emanating from America's verdant South, CCR gifts listeners with a sonic portrayal harmonising both allure and danger that pervades these captivating terrains. Penetrating deeper still are their lyrics—penning verses infused with love's tender yearnings, piercing losses etched upon our souls; resonating cries wrought by war; and profound contemplations echoing nature's tales.
Though often cloaked in shadows teeming with foreboding presences, CCR never falters in imbuing each note and word with naked honesty imbued by heartfelt emotions throbbing beneath each melody played. Green River transcends temporal boundaries, beloved by those who mistake the passing ages—a quintessential gem for devotees of rock's inherent essence as well as a testimony to music's power in distilling the soul's tempestuous dancing to both time and place.
Highlights:
"Green River"
"Commotion"
"Bad Moon Rising"
"Lodi"
"Suzie Q"
Tracklist
A1 Green River
A2 Commotion
A3 Tombstone Shadow
A4 Wrote A Song For Everyone
B1 Bad Moon Rising
B2 Lodi
B3 Cross-Tie Walker
B4 Sinister Purpose
B5 The Night Time Is The Right Time
Style: Folk Rock, Country Rock
Format: Vinyl, LP, Album, Reissue, 180 Gram
Receive this record and others like it when you join our monthly subscription box. We handpick records based on your tastes and our eclectic knowledge.