Free UK delivery for orders over £50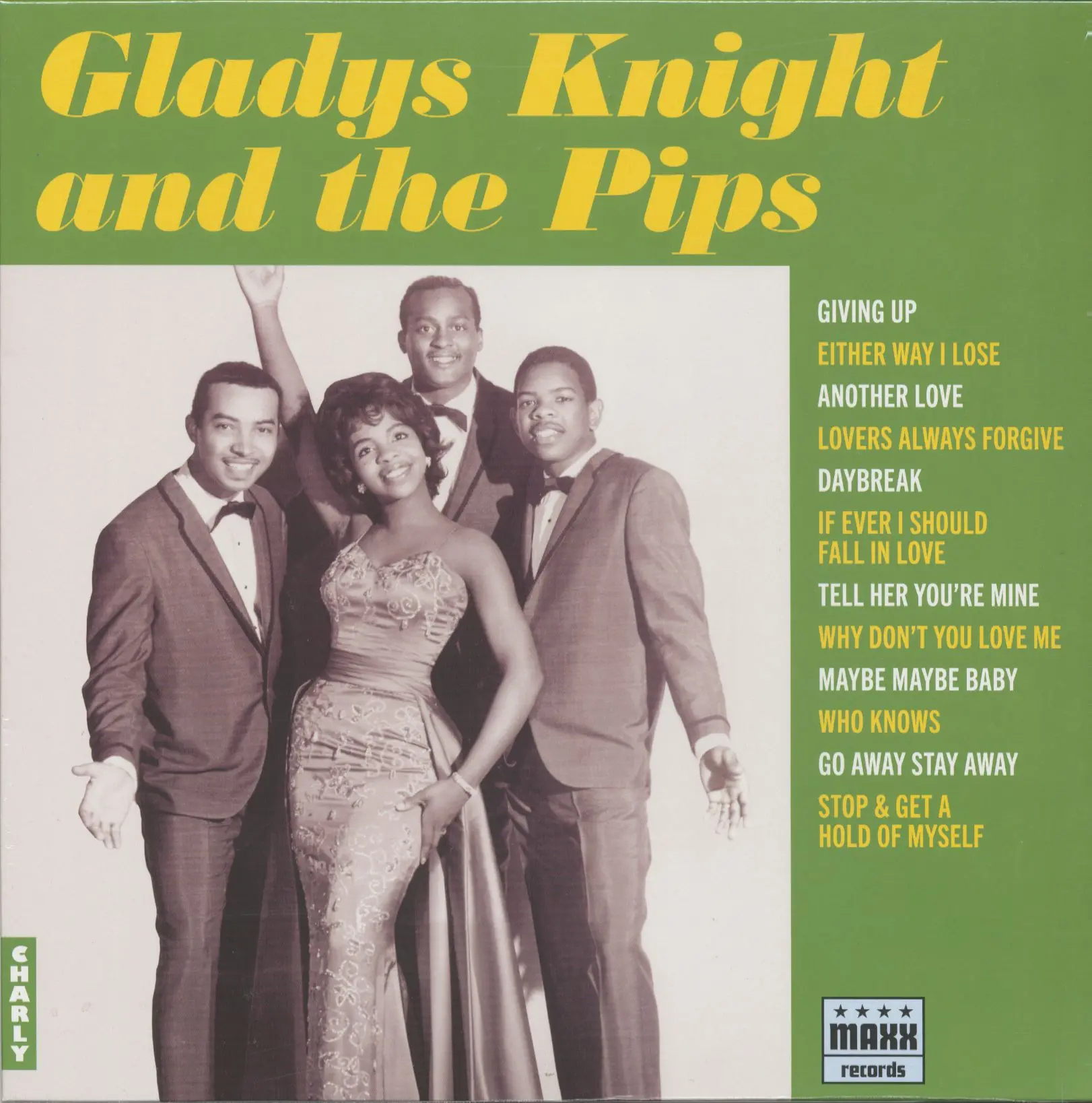 by Gladys Knight & The Pips
Gladys Knight & The Pips' 1965 album, "Gladys Knight & The Pips," is a highly collectable gem that captures the group at their very best, just one year before signing to Motown Records.
The album was released on Larry Maxwell's Maxx label, and it features some of the group's most soulful and sophisticated recordings. The tracks showcase Knight's powerful vocals and the Pips' tight harmonies.
Although the album was not a commercial success at the time, it is now considered to be a classic of soul music. It is a must-have for fans of Gladys Knight & The Pips, and it is a great introduction to the group's early work.
The album was produced by Larry Maxwell, who was also the group's manager. Maxwell was a talented producer who helped to bring out the best in Knight and the Pips. He also helped to secure the group a contract with Motown Records, which would launch them to superstardom.
Tracklist
A1 Giving Up
A2 Either Way I Lose
A3 Another Love
A4 Lovers Always Forgive
A5 Daybreak
A6 If I Ever Should Fall In Love
B1 Tell Her You're Mine
B2 Why Don't You Love Me
B3 Maybe Maybe Baby
B4 Who Knows
B5 Go Away, Stay Away
B6 Stop & Get A Hold Of Myself
Catalogue No.: CHARLY639LP
Format: Vinyl, LP, Album, Reissue, undefined
Receive this record and others like it when you join our monthly subscription box. We handpick records based on your tastes and our eclectic knowledge.