Free UK delivery for orders over £50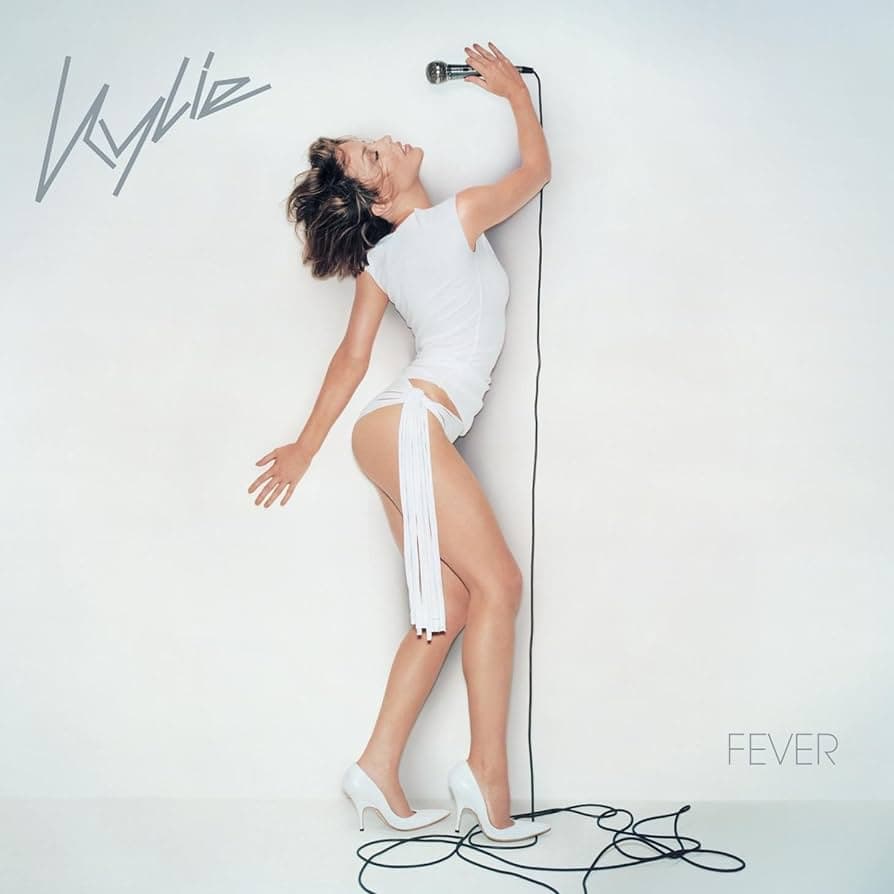 Kylie Minogue, the iconic Australian singer, unveiled her eighth studio album, "Fever," to the world on 1 October 2001 through Parlophone, marking an international release. In the United States, the album made its grand entrance on 26 February 2002 under Capitol Records.
Minogue collaborated with a talented roster of writers and producers, including the likes of Cathy Dennis, Rob Davis, Richard Stannard, Julian Gallagher, TommyD, Tom Nichols, and Pascal Gabriel, among others. Together, they crafted an album that effortlessly blended elements of disco, Europop, dance-pop, and nu-disco. "Fever" also drew inspiration from a diverse range of musical genres, spanning from synth-pop to club music.
Upon its release, "Fever" received acclaim from music critics, who lauded its production quality and undeniable commercial appeal. The album lived up to its promise, achieving significant commercial success. It soared to the number one spot on music charts in multiple countries, including Australia, Austria, Germany, Ireland, Russia, and the UK. In the United States, it secured an impressive position at number three on the Billboard 200 chart, making it Minogue's highest-selling album in the country. The Recording Industry Association of America (RIAA) certified it as platinum. Notably, "Fever" earned the remarkable distinction of being certified seven-times platinum by the Australian Recording Industry Association (ARIA) and five-times platinum by the British Phonographic Industry (BPI). In recognition of its international impact, the album received the esteemed International Album award at the 2002 Brit Awards ceremony.
The album spawned four captivating singles. "Can't Get You Out of My Head," the lead single, graced the music scene in September 2001 and promptly dominated the charts in 40 countries. This infectious track sold over six million copies worldwide and became a quintessential anthem, firmly establishing itself as Minogue's signature song. Following in its footsteps, "In Your Eyes" and "Love at First Sight" also carved their places on international music charts. The final single, "Come into My World," clinched the Grammy Award for Best Dance Recording in 2004.
Tracklist
A1 More More More
A2 Love At First Sight
A3 Can't Get You Out Of My Head
A4 Fever
A5 Give It To Me
A6 Fragile
B1 Come Into My World
B2 In Your Eyes
B3 Dancefloor
B4 Love Affair
B5 Your Love
B6 Burning Up
Catalogue No.: 190296683039
Format: Vinyl, LP, Album, Reissue, 180 gram
Receive this record and others like it when you join our monthly subscription box. We handpick records based on your tastes and our eclectic knowledge.