Free UK delivery for orders over £50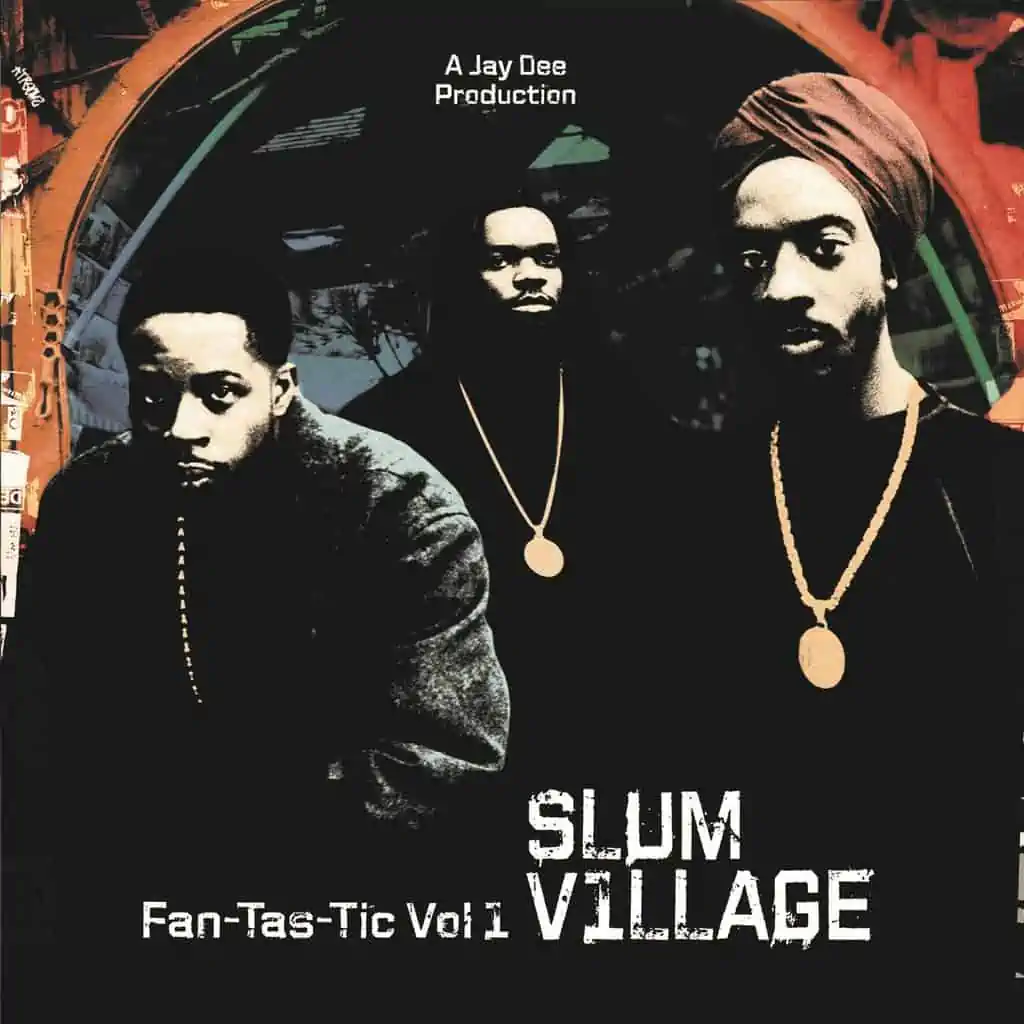 Repress of the peerless and fearless debut by Detroit's Slum Village. Produced by J Dilla and released in 1997, it saw T3 and Baatin's expertly formed street raps meet Yancey's still-unmatched-today production techniques. Credited by many, including ?uestlove, for birthing the neo-soul movement; it's languid yet free-wheeling sound, built around winding basslines, quirky drumbeats, subtle low-end frequencies, and classic jazz & soul samples would also inform much of Madlib's work ethic through his discography.
An instant hit among Detroit's underground hip-hop scene, the album seemed to combine all the best elements of the reigning alternative and gangsta styles of hip-hop into one cohesive style. "Fan-Tas-Tic"'s influence extended far beyond Detroit, as its sound heavily influenced the sounds of D'Angelo, Erykah Badu, and The Roots just to name a few.
Reissued on vinyl, for the first time in several years by Ne'astra Music Group, it's one of those every-home-should-have-one albums which clearly demonstrates the evolution of the genre and is rightly regarded as a classic debut.
Tracklist
1. Fantastic (Verse)
2. Keep It On (This Beat)
3. I Don't Know (Verse)
4. How We Bullshit
5. Fat Cat Song Feat. Phat Kat
6. The Look Of Love
7. Estimate
8. Hoc N Pucky
9. Beej N Dem Feat. Beej
10. Pregnant (T3)
11. Forth & Back (Rock Music)
12. Fantastic 2
13. Fantastic 3
14. Keep It On
15. 5 Ela Remix Feat. 5 Ela
16. Give This N***a
17. Players
18. Look Of Love (Remix)
19. Pregnant (Baatin)
20. Things U Do (Remix)
21. Fat Cat (Remix)Feat. Phat Kat
22. Fantastic 4
23. What's Love Gotta Do With It (Look Of Love Remix)
24. 2 You 4 You (Instrumental)
Label: Ne'Astra Music Group
Format: Vinyl, LP, Album, Reissue, undefined
Receive this record and others like it when you join our monthly subscription box. We handpick records based on your tastes and our eclectic knowledge.