Free UK delivery for orders over £50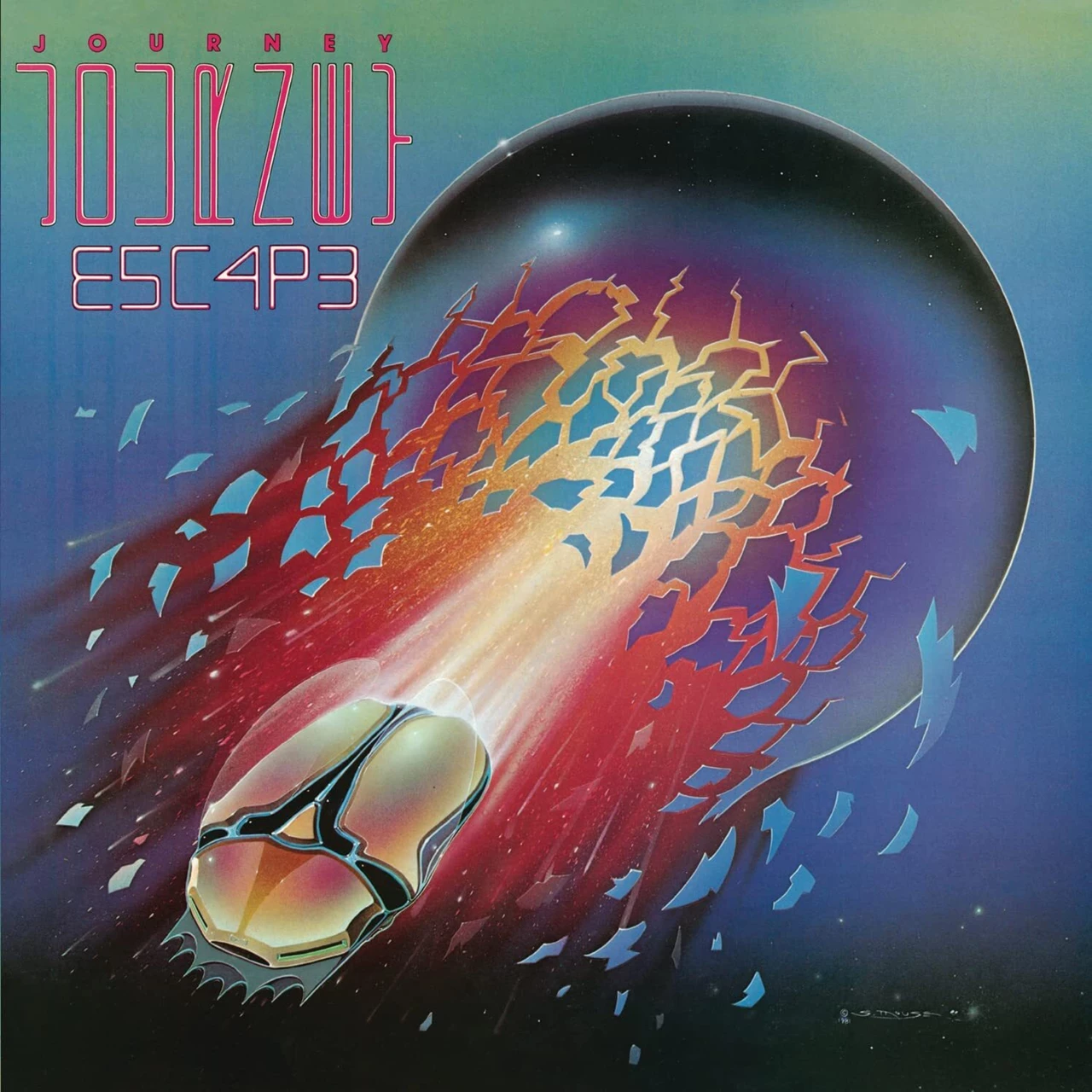 "Escape," the fifth masterpiece by American rock band Journey, emerged into the world's musical tapestry on 28 July 1981. This iconic album embarked on a remarkable journey of its own, ascending to the pinnacle of success by clinching the number one spot on the Billboard 200 chart in the United States and selling a staggering 16 million copies worldwide.
Crafted within the hallowed confines of Fantasy Studios in Berkeley, California, "Escape" was shepherded by the skilled hands of producer Roy Thomas Baker. The album orchestrates a symphony of hard rock, pop rock, and arena rock, a dynamic fusion that propels its sonic voyage.
With singles like "Don't Stop Believin'", "Open Arms", and "Stone in Love", the album achieved an extraordinary trifecta of major hits that conquered the Billboard Hot 100 chart, soaring into the echelons of the top 10.
Elevated by its infectious melodies, the evocative vocal prowess of Steve Perry, and the deft production artistry of Roy Thomas Baker, "Escape" garnered acclaim. It secured a coveted spot at number 95 on Rolling Stone's esteemed list of the 500 Greatest Albums of All Time.
Stephen Thomas Erlewine of AllMusic aptly praised it, stating:
"Escape" stands as a remarkable album, seamlessly melding the energy of hard rock with the allure of pop. Steve Perry's vocals unfurl at their zenith, adorning the infectious melodies, while the production gleams with excellence.
Driven by its compelling melodies, the mesmerising vocals of Steve Perry, and the expert touch of Roy Thomas Baker's production, "Escape" beckons connoisseurs of classic rock.
The album remains an indelible chapter in the annals of classic rock, etching its legacy with melodies that resonate through the ages and Steve Perry's masterful vocals. Its influence continues to echo across generations, a testament to its enduring status as a classic within the realm of rock.
Tracklist
A1 Don't Stop Believin'
A2 Stone In Love
A3 Who's Crying Now
A4 Keep On Runnin'
A5 Still They Ride
B1 Escape
B2 Lay It Down
B3 Dead Or Alive
B4 Mother, Father
B5 Open Arms
Catalogue No.: 19439921631
Format: Vinyl, LP, Album, Reissue, Remastered, Special Edition, Stereo, 40th Anniversary Edition 180g Black Vinyl
Receive this record and others like it when you join our monthly subscription box. We handpick records based on your tastes and our eclectic knowledge.