Free UK delivery for orders over £50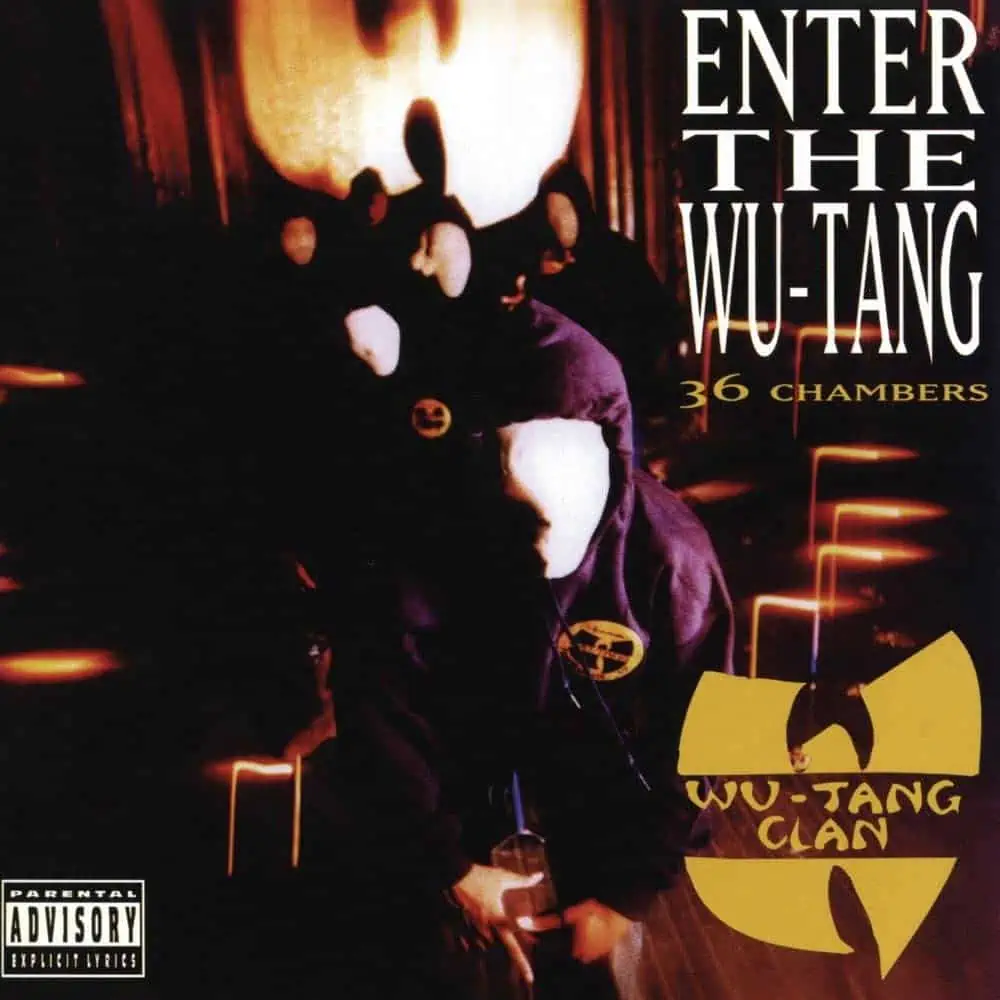 Enter The Wu-Tang Clan (36 Chambers)
Released on 9 November 1993, its the debut studio album from legendary Hip Hop group, Wu-Tang Clan. The albums title originates from the martial arts films "Enter the Dragon" and "The 36th Chamber of Shaolin".
36 Chambers was produced entirely by RZA, the group's de facto leader, bringing a distinctive raw and gritty sound, which created the blueprint for hardcore hip hop of the early 90's and helped New York City hip hop return to national prominence as part of the East Coast Renaissance. Its influence helped lead the way for several other East Coast rappers, including Nas, The Notorious B.I.G., Mobb Deep, and Jay-Z.
The album was received well upon release, despite it's raw, underground sound. It sold over 30,000 copies in its first week, peaking at number 41 on the US Billboard 200 — and by 1995, it was certified platinum.
If you didn't know, the group was formed by the RZA and Ghostface Killah. They wanted a hip hop group whose ethos would be a blend of "Eastern philosophy picked up from kung fu movies, watered-down Nation of Islam preaching picked up on the New York streets, and comic books."
Tracklist
1. Bring Da Ruckus
2. Shame On A Nigga
3. Clan In Da Front
4. Wu-Tang: 7th Chamber
5. Can It Be All So Simple
6. Protect Ya Neck (Intermission)
7. Da Mystery Of Chessboxin'
8. Wu-Tang Clan Ain't Nuthing Ta F' Wit
9. C.R.E.A.M.
10. Method Man
11. Tearz
12. Wu-Tang: 7th Chamber - Part II
13. Conclusion
Catalogue No.: 888751698512
Receive this record and others like it when you join our monthly subscription box. We handpick records based on your tastes and our eclectic knowledge.