Free UK delivery for orders over £50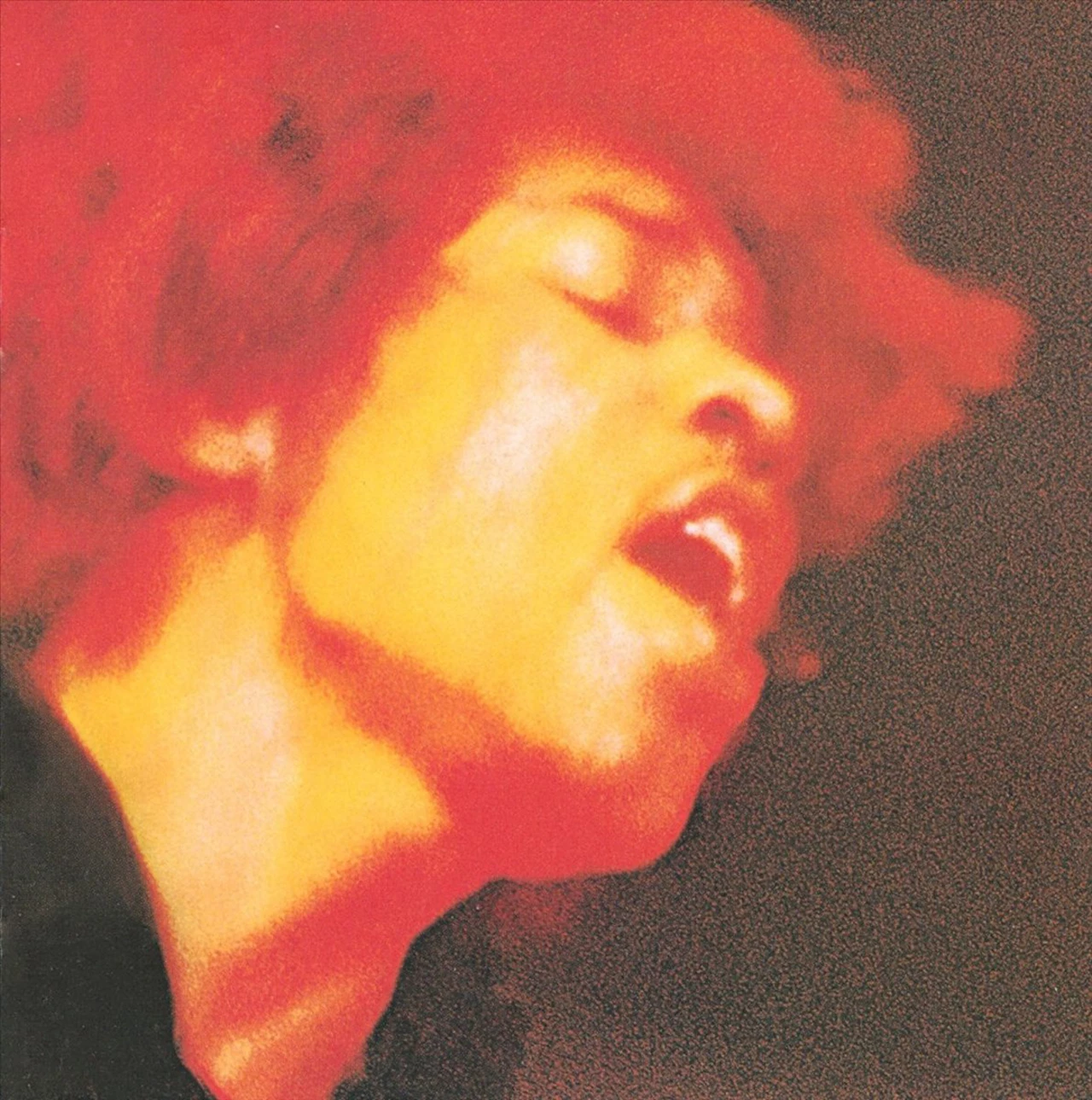 by The Jimi Hendrix Experience
In 1968, Jimi Hendrix delivered his second album of the year, following "Axis: Bold As Love." This double album, titled simply "Electric Ladyland," burst forth with a remarkable display of Hendrix's prodigious talent and creativity.
The album featured a diverse array of musical styles, reflecting Hendrix's mastery of the guitar and his pioneering approach to music. It encompassed scorching blues, as evident in tracks like "Voodoo Chile," and ventured into the outer realms of spacey improvisations with "1983… A Merman I Should Turn To Be."
Within this musical journey, the album delved into psychedelic soul with "Crosstown Traffic" and soared to great heights with rock anthems like "Voodoo Child (Slight Return)." Remarkably, this album also contained a bona fide hit, Hendrix's interpretation of Bob Dylan's "All Along The Watchtower." In this rendition, Hendrix's guitar solos passed the musical baton with a series of distinctive and brilliant performances. "Electric Ladyland" stands as a testament to Hendrix's exceptional artistry and enduring influence in the world of rock and blues.
Tracklist
A1 ...And The Gods Made Love
A2 Have You Ever Been (To Electric Ladyland)
A3 Cross Town Traffic
A4 Voodoo Chile
B1 Little Miss Strange
B2 Long Hot Summer Night
B3 Come On
B4 Gypsy Eyes
B5 The Burning Of The Midnight Lamp
C1 Rainy Day, Dream Away
C2 1983... (A Merman I Should Turn To Be)
C3 Moon, Turn The Tides... Gently, Gently Away
D1 Still Raining, Still Dreaming
D2 House Burning Down
D3 All Along The Watchtower
D4 Voodoo Child (Slight Return)
Catalogue No.: 88875134511
Style: Electric Blues, Psychedelic Rock
Label: Experience Hendrix
Format: Vinyl, LP, Album, Reissue, Remastered, 180 Gram, Gatefold
Receive this record and others like it when you join our monthly subscription box. We handpick records based on your tastes and our eclectic knowledge.