Free UK delivery for orders over £50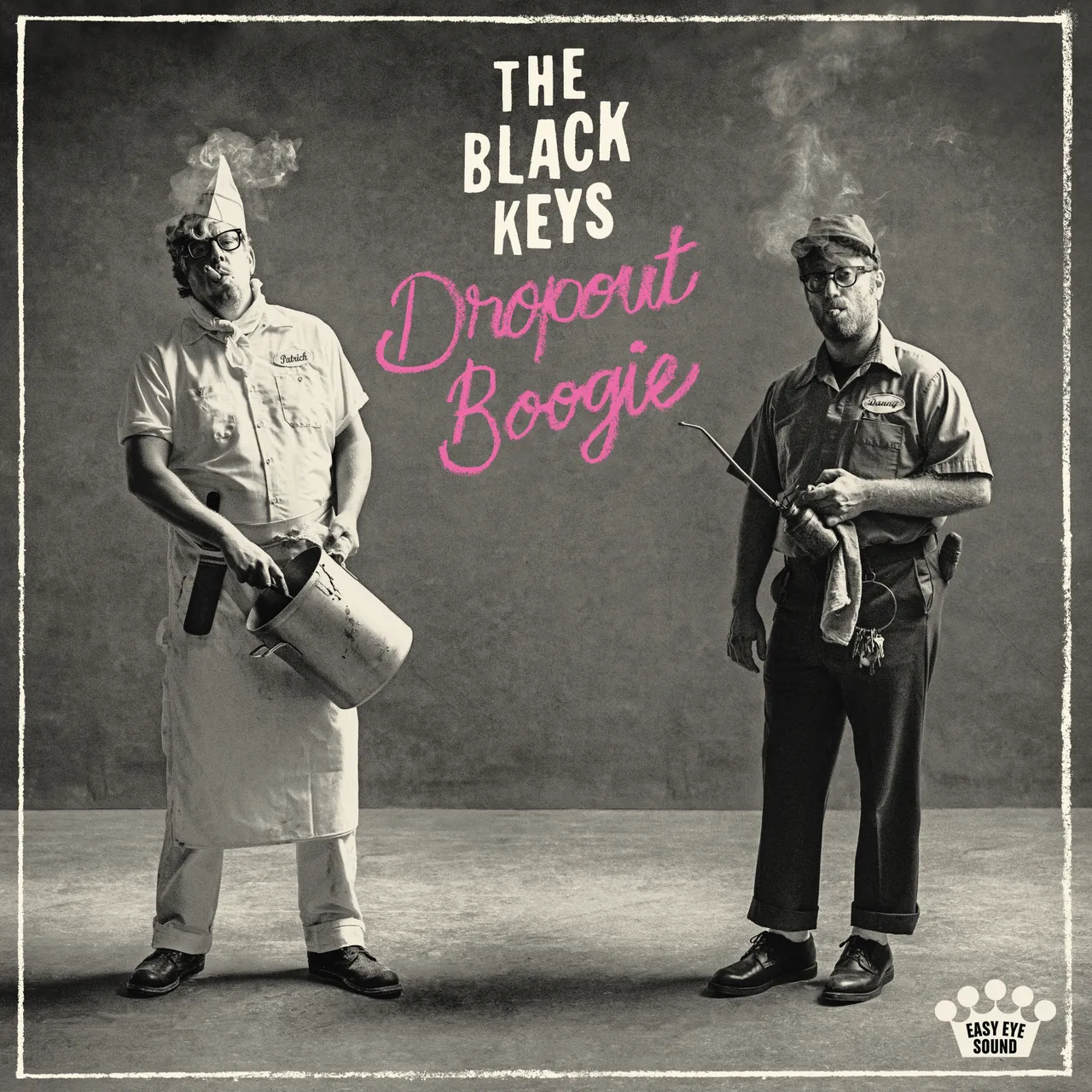 The Black Keys' latest album, Dropout Boogie, was released on 13 May 2022 by Easy Eye Sound and Nonesuch Records. It features the raw, fast, and loose sound that the band is known for, with influences from blues, rock, and garage rock. Consisting of Dan Auerbach and Patrick Carney, the band has been active since 2001 and has released several critically acclaimed albums, including Brothers, El Camino, and Turn Blue.
Dropout Boogie has received positive reviews from critics, with many praising the album's energy and rawness. In a review for AP News, David Bauder writes, "The Black Keys are still raw, fast, and loose on 'Dropout Boogie,' a collection of 10 songs that sound like they were recorded in a garage with the amps turned up to 11." Under the Radar's review of the album notes that "the Black Keys have always been a band that knows how to rock, and Dropout Boogie is no exception."
The album has a high-energy sound, catchy riffs, and strong songwriting and the Black Keys' signature sound is on full display, with Auerbach's gritty vocals and Carney's driving drums creating a powerful and dynamic sound. The album's lead single, "Wild Child," is a standout track, with a catchy guitar riff and infectious chorus. Other highlights include "Dance of the Clairvoyants," "The Only One," and "The Big Come Down."
Tracklist
1. Wild Child
2. It Ain't Over
3. For The Love Of Money
4. Your Team Is Looking Good
5. Good Love
6. How Long
7. Burn The Damn Thing Down
8. Happiness
9. Baby I'm Coming Home
10. Didn't I Love You
Catalogue No.: 75597913576
Receive this record and others like it when you join our monthly subscription box. We handpick records based on your tastes and our eclectic knowledge.