Free UK delivery for orders over £50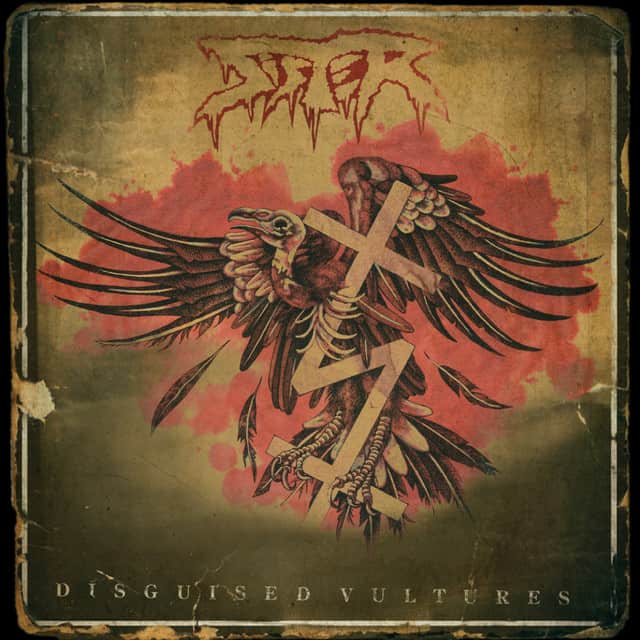 Disguised Vultures (Splatter Vinyl)
Sister's gripping third studio album "Disguised Vultures" was released in 2022. Meticulously recorded at Castle of Doom Studios in Scotland and produced by the talented James Doig, this album embarks on a powerful continuation of Sister's distinctive sound, blending stoner rock, doom metal, and sludge metal elements. Prepare to be immersed in an auditory journey of heavy guitars, thunderous drums, and raw guttural vocals.
Setting the tone for the album's dark and brooding atmosphere is the heavy and aggressive track, "Scumsucker." This song delves fearlessly into the shadows of humanity, offering a compelling introduction to the album's captivating sound.
Among the album's many highlights are "The Gallows Tree," "The Devil's Doorway," and "The Black Arts." Each of these metal masterpieces showcases Sister's impeccable artistry, featuring catchy riffs and lyrics that leave a lasting impression.
Tracklist
A1 My Enemy
A2 Sick
A3 Disguised Vultures
A4 Arise
A5 We Salute 'Em
B1 Slay Yourself
B2 Naked
B3 D.M.N.
B4 (Stop The) Revolution
B5 Please Kill Me
Label: Metal Blade Records
Format: Vinyl, LP, Album, Limited Edition, Brown/Red Splatter
Receive this record and others like it when you join our monthly subscription box. We handpick records based on your tastes and our eclectic knowledge.