Free UK delivery for orders over £50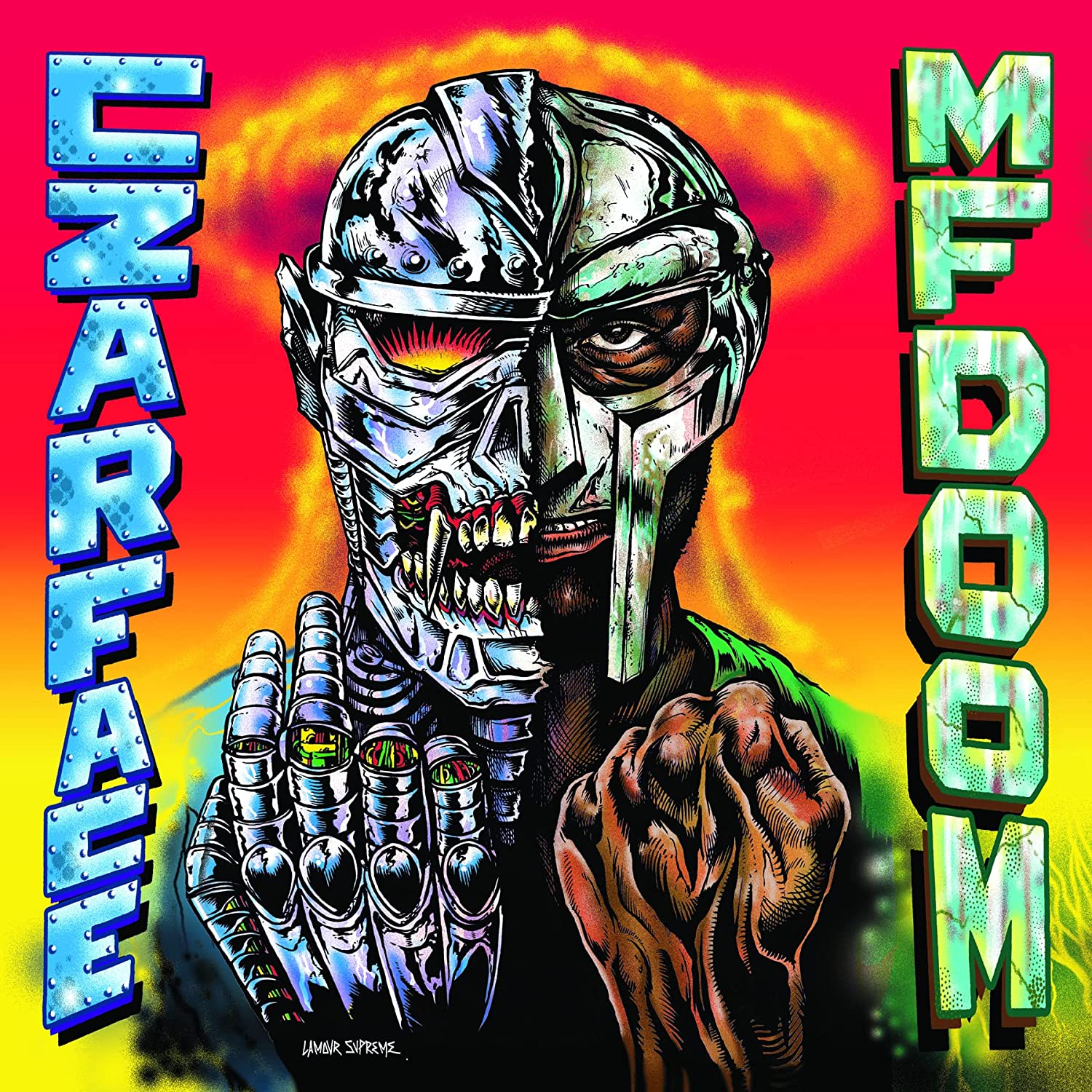 CZARFACE Meets METAL FACE
Rising from the wreckage of a war torn planet, Czarface joins forces with MF Doom in the epic Czarface Meets Metal Face! Blending Doom's trademark abstractions and Czarface's in-your-face lyrical attack, this album is ripe with cartoon violence, societal observations and pop culture musings. Over banging beats provided by The Czar-Keys, the armored team give you the witty unpredictable treats any hip-hop fan can sink their fangs into. Expect beats, rhymes, and metal as Czarface controlled by Wu-Tang Clanpowerhouse Inspectah Deck and 7L & Esoteric team up with everyone's favorite villain, MF Doom. With track titles like Nautical Depth, Meddle With Metal, Astral Traveling to Madness of Badness this album packs a punch with 16 brand new tracks. Add that with features from Open Mike Eagle and Jedi Mind Tricks' Vinnie Paz, we promise you mind-bending metaphors and brain-melting beats as this powerful pairing sounds.
Tracklist
1. Take Your Medicine
2. Meddle With Metal
3. Badness Of Madness
4. Close Talker
5. Forever People
6. Captain Crunch
7. Don't Spoil It
8. Phantoms
9. Bomb Thrown
10. You Masked For It
11. Astral Traveling
12. Nautical Depth
13. Stun Gun
14. MF Czar
15. Captain Brunch
16. Sleeping Dogs
Style: Boom Bap, Hardcore Hip-Hop
Format: Vinyl, LP, Album, Repress, undefined
Receive this record and others like it when you join our monthly subscription box. We handpick records based on your tastes and our eclectic knowledge.