Free UK delivery for orders over £50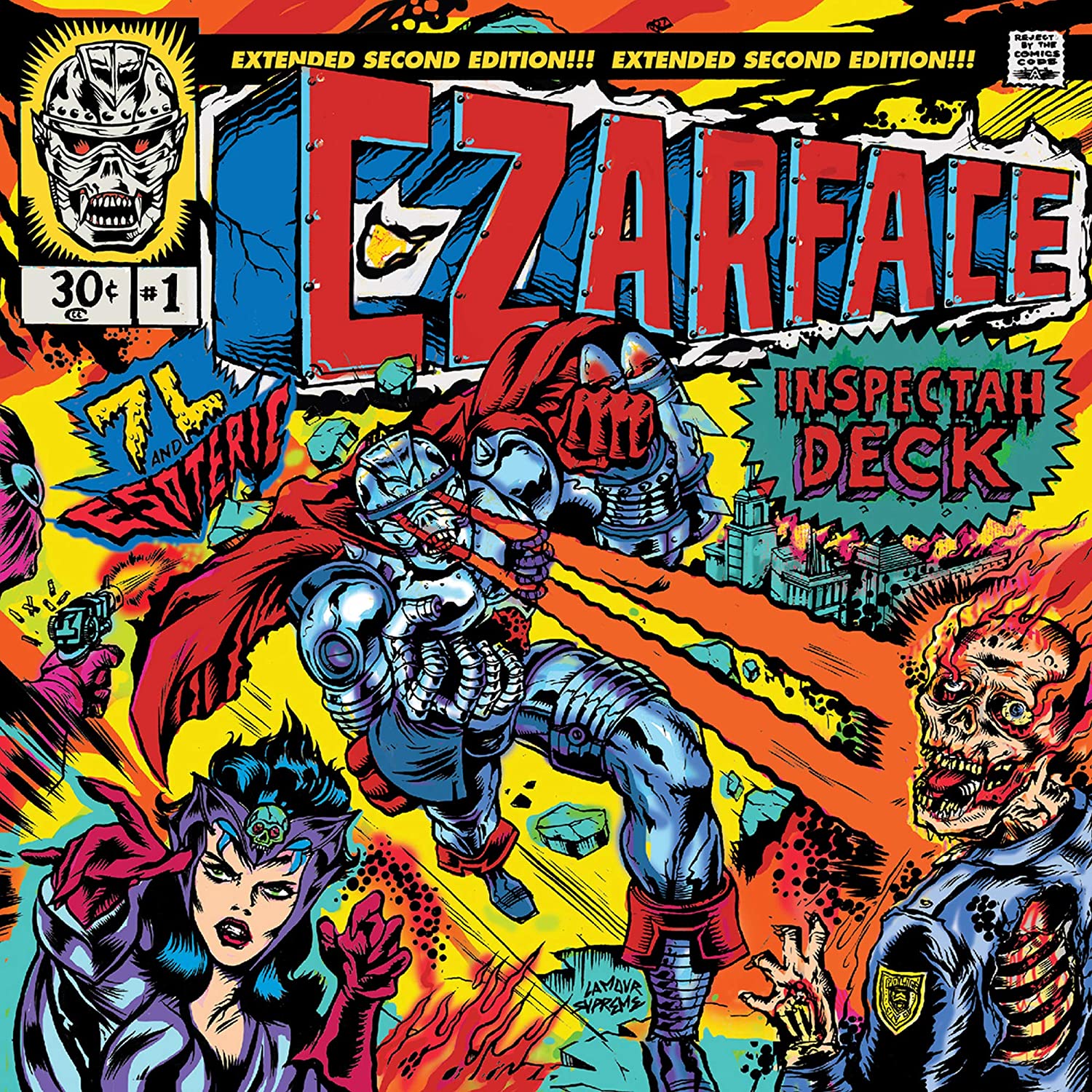 by Inspectah Deck/7L & Esoteric
In music, timing is everything. When soon-to-be-renowned Boston hip-hop duo 7L and Esoteric collaborated with the Wu-Tang Clan's Inspectah Deck on the title track to 7LES's debut EP Speaking Real Words in 1999, the timing was perfect. The upstart duo was building a serious buzz on the East Coast and beyond, while Deck was still winning praise for his gold-selling solo disc Uncontrolled Substance. As flashy pop-oriented rap was pumped on commercial radio stations, their natural chemistry and simpatico skills shone as a beacon to real hip-hop fans, a base of listeners who were soon asking about their next musical summit.
14 years later, the hunger for sharp lyrics and head-snapping beats hasn't dissipated. In the face of the ever-worsening status quo of watered-down and vapid radio rap songs, the call for something real has only gotten stronger, and once again the time is right for a call to action – for someone or something to come in and send wack rappers running for the hills in fear.
Enter Czarface, the upcoming, uncompromising full-length album from Inspectah Deck and 7L & Esoteric. Not surprising, respect for real hip-hop runs deep, and Czarface brings an army with it — consider the star-studded guest list which includes Roc Marciano, Action Bronson, Vinnie Paz (Jedi Mind Tricks) Oh No (Gangrene) Mr. MFN eXquire and Deck's fellow Wu-Tang Clansmen Ghostface Killah and Cappadonna. Aside from one track blessed by the almighty DJ Premier, production on Czarface belongs exclusively to DJ 7L, who provides the musical backbone which holds the album together.
Tracklist
1. Czarface Intro
2. Air 'Em Out
3. Cement 3's
4. Czar Refaeli
5. Rock Beast
6. Savagely Attack
7. Marvel Team Up
8. It's Raw
9. Let It Off
10. Word War 4
11. Dead Zone
12. Poisonous Thoughts
13. Shoguns
14. Hazmat Rap
Format: Vinyl, LP, Album, Repress, undefined
Receive this record and others like it when you join our monthly subscription box. We handpick records based on your tastes and our eclectic knowledge.