Free UK delivery for orders over £50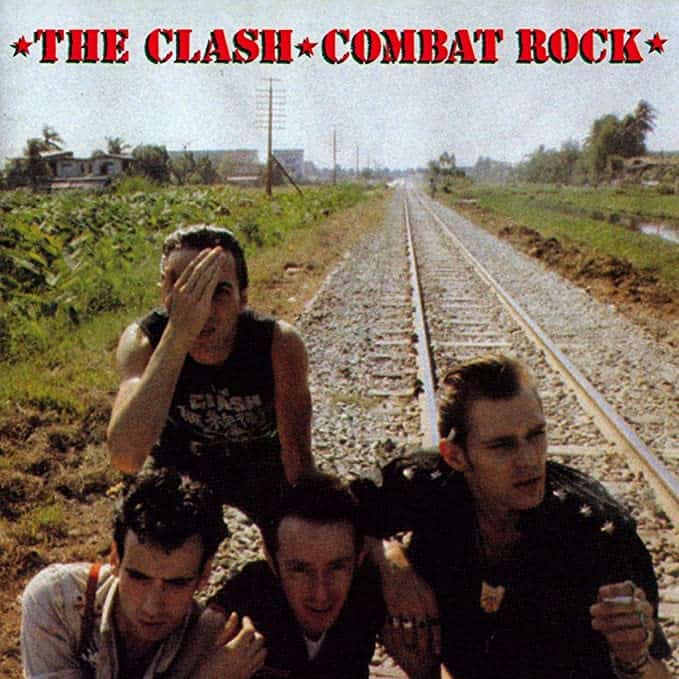 Combat Rock, the fifth studio album by the Clash was released in May 1982 on CBS Records and charted at number two, spending twenty-three weeks on the UK charts while it peaked at number seven in the US, spending sixty-one weeks on the chart there.
It's the groups best-selling album, being certified double platinum in the United States. It contains two of the Clash's most popular songs, the singles "Rock the Casbah" and "Should I Stay or Should I Go". Combat Rock is the last Clash album featuring the classic lineup.
Following their triple-album release Sandinista! in 1980, singer/guitarist Joe Strummer felt the group was "drifting" creatively. Bassist Paul Simonon agreed with Strummer's dissatisfaction towards the "boring" professionalism of the Clash's then-managers Blackhill Enterprises. The band later reinstated the original manager Bernie Rhodes in February 1981, in an attempt to restore the "chaos" and "anarchic energy" of the Clash's early days, aiding in the production of Combat Rock.
Tracklist
1. Know Your Rights
2. Car Jamming
3. Should I Stay Or Should I Go
4. Rock The Casbah
5. Red Angel Dragnet
6. Straight To Hell
7. Overpowered By Funk
8. Atom Tan
9. Sean Flynn
10. Ghetto Defendant
11. Inoculated City
12. Death Is A Star
Catalogue No.: 88985391771
Style: Alternative Rock, Indie Rock, Punk
Format: Vinyl, LP, Album, Reissue, Remastered
Receive this record and others like it when you join our monthly subscription box. We handpick records based on your tastes and our eclectic knowledge.