Free UK delivery for orders over £50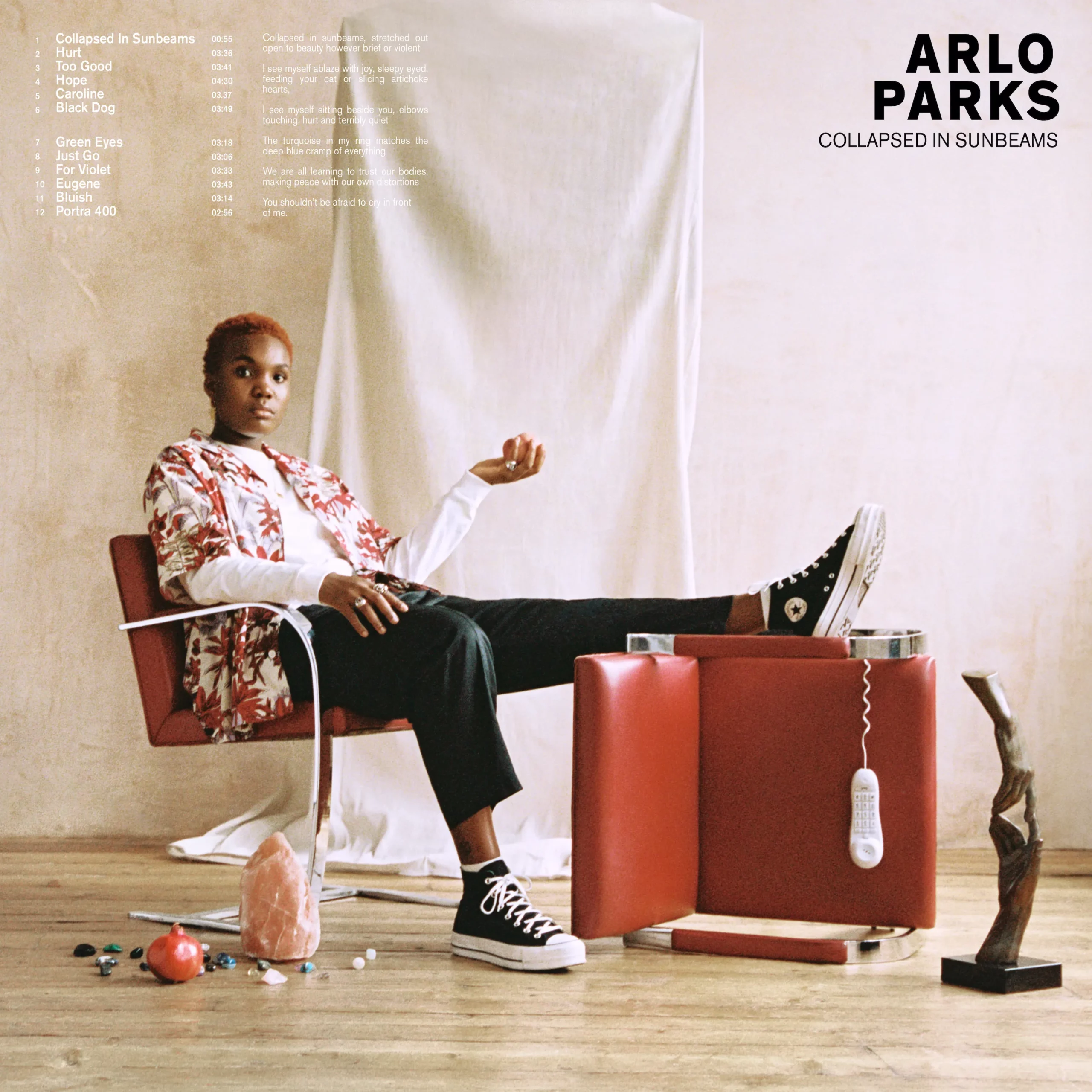 Arlo Parks' debut album "Collapsed In Sunbeams" is a musical masterpiece from the London-based singer-songwriter. It's made up of a unique blend of spoken-word poetry alongside intimate, confessional lyrics and indie pop melodies. It was released in 2021, and was produced by Gianluca Buccellati. It includes feature collaborations with a range of talented musicians, including Clairo, Romy from the XX, and Glass Animals' Dave Bayley.
Standout tracks include "Hurt," "Black Dog," and "Eugene," where Parks' delivers her personal lyrics with a soulful voice that is truly captivating. Fans and critics alike have praised the honesty found within the album for its vulnerability both musically & lyrically. As one reviewer put it, "Arlo Parks' debut album is a triumph of spoken-word poetry, indie-pop, and confessional songwriting. With its light, airy melodies, conversational lyrics, and Parks' empathic, comforting voice, this album is a must-have for any fan of contemporary indie music."
Tracklist
1. Collapsed In Sunbeams
2. Hurt
3. Too Good
4. Hope
5. Caroline
6. Black Dog
7. Green Eyes
8. Just Go
9. For Violet
10. Eugene
11. Bluish
12. Portra 400
Label: Transgressive Records
Format: Vinyl, LP, Album, Limited Edition, Red [Deep Red]
Receive this record and others like it when you join our monthly subscription box. We handpick records based on your tastes and our eclectic knowledge.