Free UK delivery for orders over £50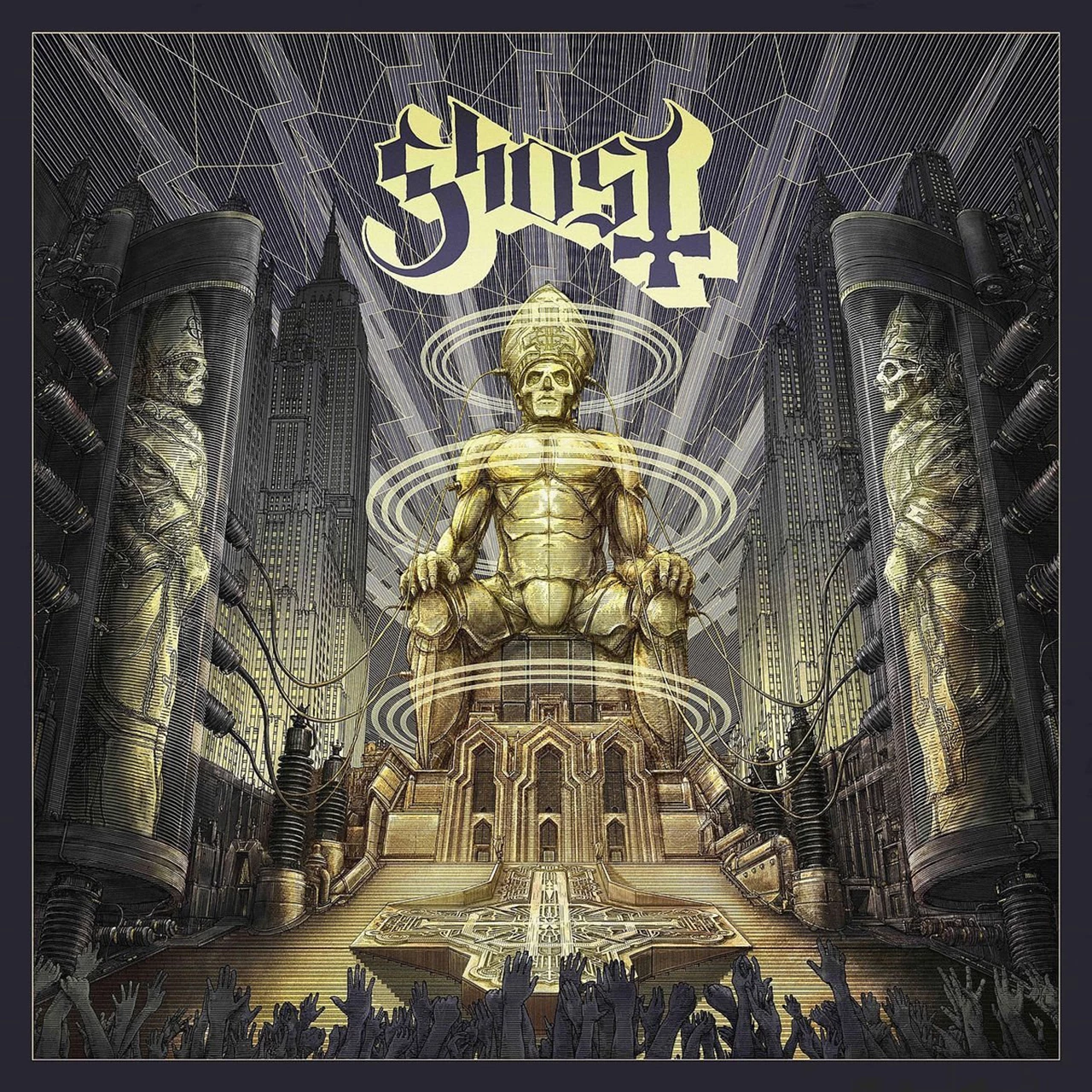 "Ceremony and Devotion" by Ghost, released in 2017, captures the essence of the band's theatrical and enigmatic presence. The Swedish rock outfit, fronted by the enigmatic Papa Emeritus, delivers a powerful live performance that showcases their blend of heavy metal, hard rock, and theatrical showmanship.
Emerging from Linköping, Sweden, Ghost, often stylized as Ghost B.C. in the United States, gained fame for their elaborate stage presence and charismatic anonymity. "Ceremony and Devotion" offers a vivid experience of their captivating live shows.
The album presents a collection of tracks from Ghost's diverse discography. From the dramatic energy of "Square Hammer" to the haunting atmosphere of "He Is," the album captures the band's ability to engage audiences with a mix of theatricality and musical prowess.
Critics hailed the album's live authenticity and theatricality. Loudwire praised Ghost's "undeniable live charisma and prowess," while Metal Hammer commended their ability to create a "majestic ritual on stage."
The album's production quality seamlessly preserves the atmosphere of a live Ghost performance. Tracks like "Cirice" exemplify the band's ability to blend heavy riffs with melodic hooks, highlighting the powerful presence of Papa Emeritus.
"Ceremony and Devotion" captures the essence of Ghost's live spectacle, offering fans a vivid taste of their theatrical rock experience. The album's charismatic stage energy and the band's knack for crafting memorable, melodically charged metal anthems shine through.
With "Ceremony and Devotion," Ghost captures the essence of their enigmatic and theatrical presence. The album's live renditions, charismatic performance, and impressive musicianship offer a tantalizing glimpse into the world of Ghost's captivating live shows, providing a bewitching experience for both longtime fans and newcomers alike.
Tracklist
A1 Square Hammer
A2 From The Pinnacle To The Pit
A3 Con Clavi Con Dio
A4 Per Aspera Ad Inferi
A5 Elizabeth
B1 Body And Blood
B2 Devil Church
B3 Cirice
B4 Ghuleh / Zombie Queen
C1 Year Zero
C2 Spöksonat
C3 He Is
C4 Mummy Dust
C5 Secular Haze
D1 Absolution
D2 Ritual
D3 Monstrance Clock
Style: Hard Rock, Heavy Metal
Format: Vinyl, LP, Album, undefined
Receive this record and others like it when you join our monthly subscription box. We handpick records based on your tastes and our eclectic knowledge.