Free UK delivery for orders over £50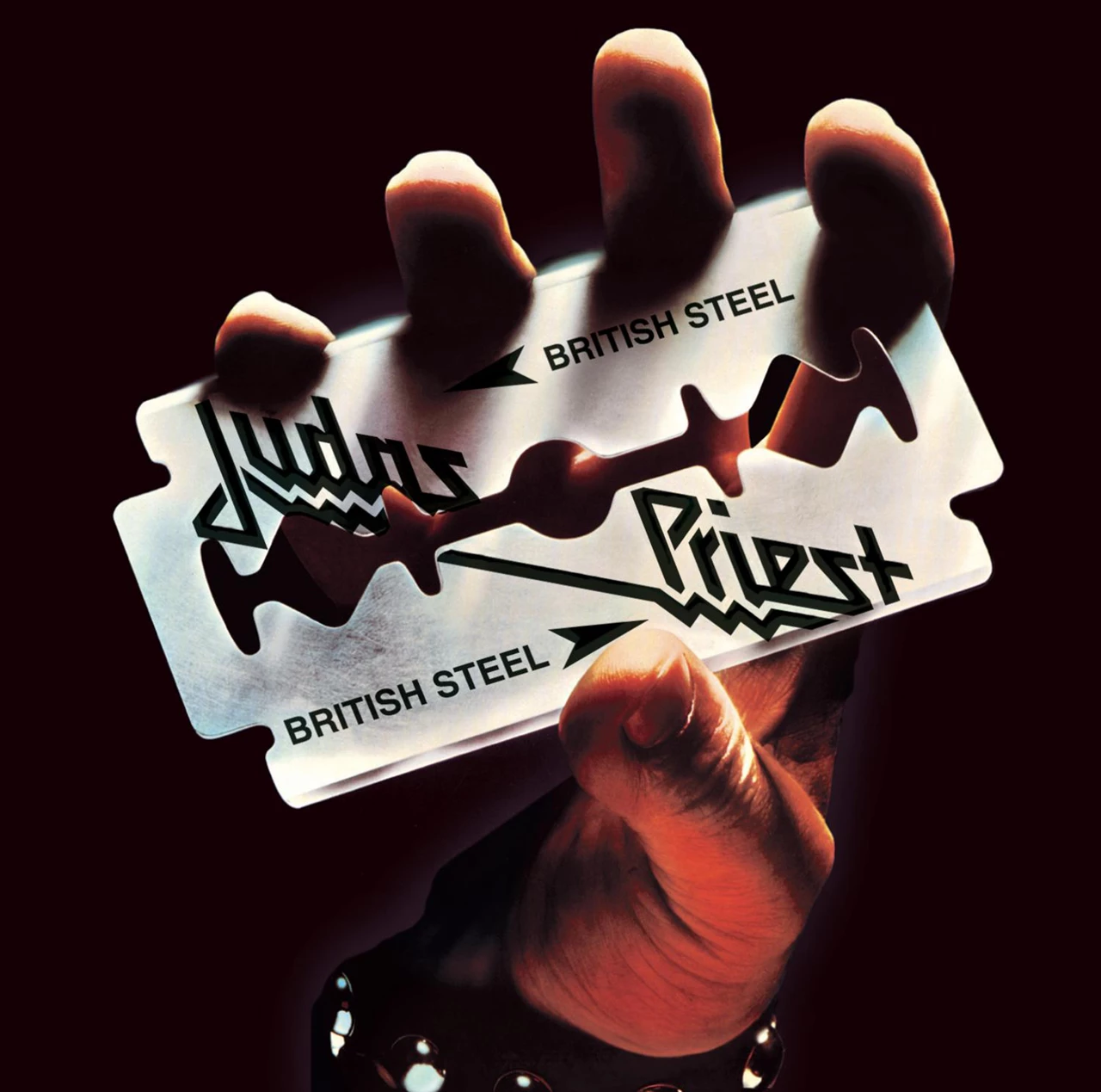 "British Steel," released on 11 April 1980, is the sixth studio album from the English heavy metal band Judas Priest. This album marked a new era for the band as it introduced Dave Holland as their drummer.
The album is a return to the commercial sound the band had established with their previous album, "Killing Machine." However, there's a shift in tone here as they moved away from some of the darker lyrical themes that were present in their earlier works. Despite this shift, hints of their previous style are still noticeable.
In an interview on Sirius radio podcast "Rolling Stone Music Now" in June 2017, Rob Halford mentioned the band's possible inspiration from AC/DC for some tracks. This inspiration came after they supported AC/DC on a European tour in 1979. The recording of "British Steel" took place in December 1979 at Tittenhurst Park, Ringo Starr's former residence. Interestingly, the band preferred this location over Startling Studios, which was also on the same grounds. Analog recording techniques were used for certain sound effects due to the limited availability of digital sampling at that time. Notably, the album includes sounds like smashing milk bottles in "Breaking the Law" and unique effects in "Metal Gods" created using billiard cues and cutlery trays.
A notable aspect is that this album showcases Dave Holland as the drummer, marking his first appearance with Judas Priest. Upon its release in the UK, the album had a special price of £3.99, advertised as "British Steal." The singles "Breaking the Law," "United," and "Living After Midnight" were well-received and contributed to the album's popularity.
In 2001, the album was remastered with two additional tracks. One of these tracks, "Red, White, and Blue," was recorded during the sessions for the "Twin Turbos" album (which later became "Turbo"). The second bonus track, a live performance of "Grinder," was recorded during the "Defenders of the Faith" tour in Los Angeles on May 5, 1984.
In 2009, Judas Priest celebrated their 30th anniversary tour by performing "British Steel" live in its entirety for the first time. Interestingly, this is one of the few albums by the band where all the songs have been performed live.
The album's 30th-anniversary edition included a live show recorded in August 2009 in Hollywood, Florida, along with a DVD and CD. The live versions of the "British Steel" tracks were also made available for the Rock Band video game series.
Critically, the album received praise. AllMusic gave it a perfect five-star rating, hailing it as the initiator of heavy metal's golden era in the 1980s. Rolling Stone and BBC Music also spoke favourably of the album. PopMatters rated it 8 out of 10. In 2017, it ranked third on Rolling Stone's list of the "100 Greatest Metal Albums of All Time." Moreover, the album found a place in the book "1001 Albums You Must Hear Before You Die."
Max Cavalera, in an interview with Wall of Sound's Educate Ebony podcast, emphasised the significance of "British Steel," calling it the essential thrash metal album that influenced even Metallica, stating that without it, Metallica might not be where they are today.
Tracklist
A1 Breaking The Law
A2 Rapid Fire
A3 Metal Gods
A4 Grinder
A5 United
B1 Living After Midnight
B2 You Don't Have To Be Old To Be Wise
B3 The Rage
B4 Steeler
Catalogue No.: 88985390951
Format: Vinyl, LP, Album, Reissue, 180 gram
Receive this record and others like it when you join our monthly subscription box. We handpick records based on your tastes and our eclectic knowledge.