Free UK delivery for orders over £50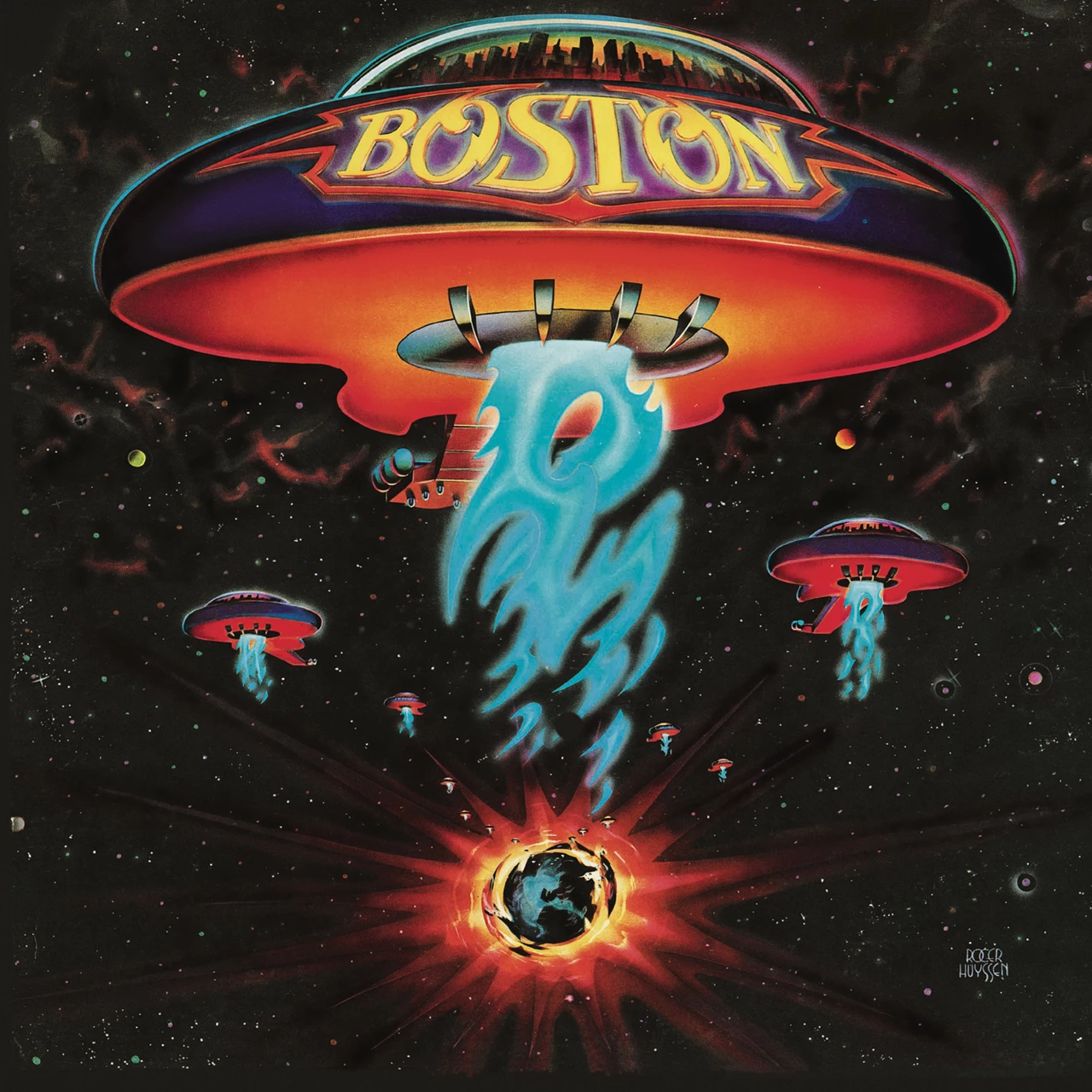 The eponymous album "Boston" marks the brilliant inception of the American rock band Boston, setting sail in 1976. This debut creation steered a meteoric rise, commanding over 20 million copies sold worldwide and imprinting its name as one of the most successful inaugural albums.
Crafted within the walls of A&M Studios in Los Angeles, the album was helmed by Tom Scholz, the band's maestro guitarist and principal songwriter. "Boston" marries the realms of hard rock and progressive rock, where Scholz's virtuoso guitar mastery emerges as a captivating focal point.
Highlighted by chart-toppers like "More Than a Feeling," "Peace of Mind," and "Foreplay/Long Time," the album brims with timeless tunes that ascended to the Billboard Hot 100's upper echelons.
Lauded for its musicianship, songwriting finesse, and masterful production, "Boston" claims its throne at number 50 on Rolling Stone's prestigious list of the 500 Greatest Albums of All Time.
In the realm of acclaim, Rolling Stone hails it as "a classic of American hard rock, a perfect blend of melody and power." Pitchfork positions it as a cornerstone of the 1970s, reverberating with influence for generations. The New York Times paints it as an evergreen masterpiece.
Stephen Thomas Erlewine of AllMusic tips his hat, labeling "Boston" as an awe-inspiring debut, seamlessly weaving hard rock, prog, and pop into a sonic tapestry adorned with unforgettable melodies and jaw-dropping musicianship.
What sparkles are the album's melodic hard rock essence, Scholz's virtuosity on the guitar strings, and the enchanting singles. For aficionados of classic rock, this is a pilgrimage to embark upon, diving into the dawn of a legendary musical voyage.
Tracklist
A1 More Than A Feeling
A2 Peace Of Mind
A3 Foreplay/Long Time
B1 Rock & Roll Band
B2 Smokin'
B3 Hitch A Ride
B4 Something About You
B5 Let Me Take You Home Tonight
Catalogue No.: 88985438101
Format: Vinyl, LP, Album, Repress, 180 g
Receive this record and others like it when you join our monthly subscription box. We handpick records based on your tastes and our eclectic knowledge.