Free UK delivery for orders over £50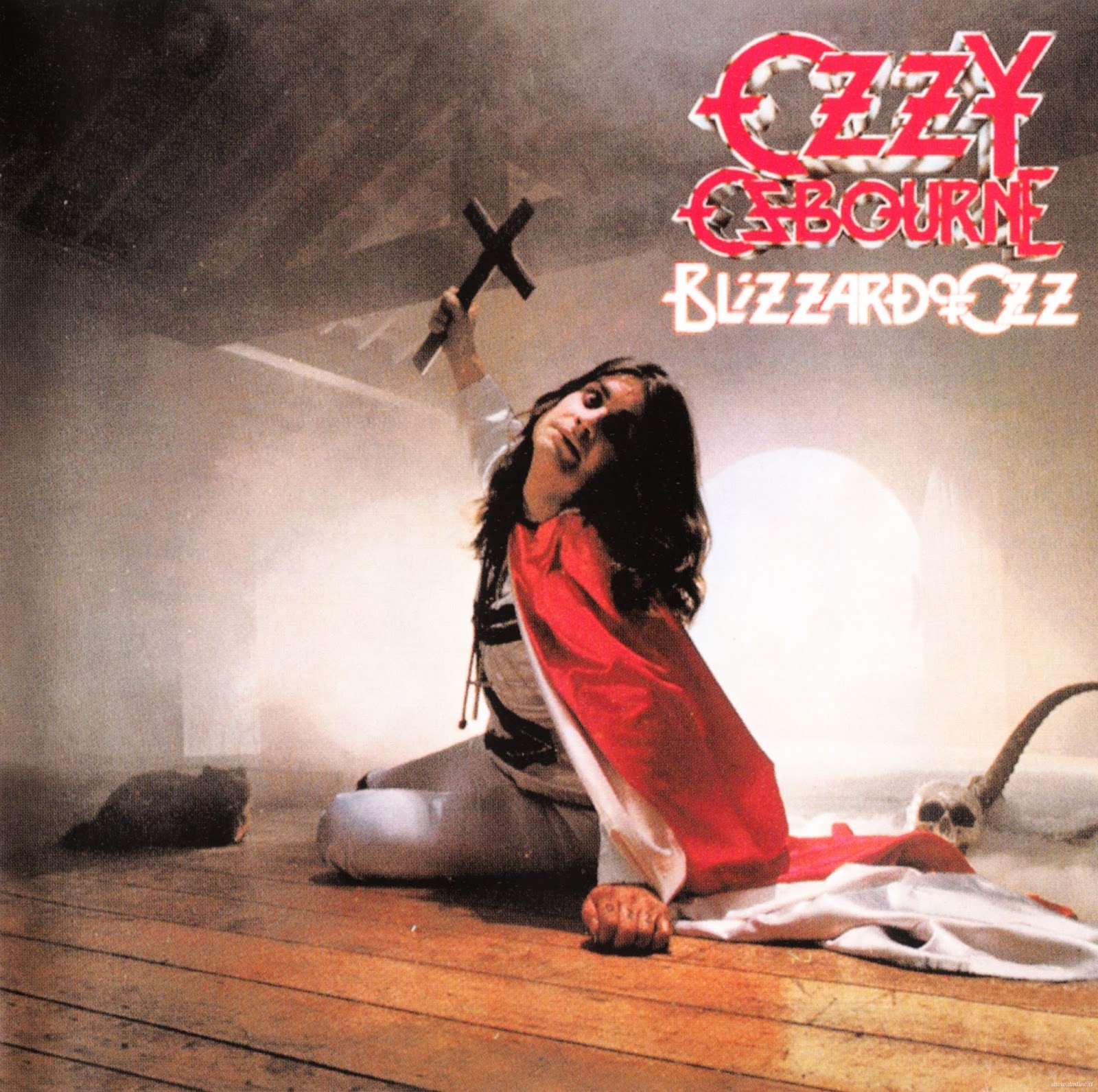 With staggering prominence in heavy metal history arises Blizzard of Ozz – Ozzy Osbourne's groundbreaking debut solo album released in 1980; a paramount contribution that unequivocally shaped the genre throughout the resplendent 1980s era. Exuding an enigmatic allure that shrouds its listeners within darkness and mystique, this opus beautifully showcases Randy Rhoads' virtuosic mastery over his guitar whilst simultaneously elevating Ozzy Osbourne's captivating vocals to new heights of grandeur.
It is immeasurably important to note herein that these awe-inspiring elements remain at the forefront of this album's captivating allure. The eponymous anthem that graces this collection of melodies stands tall as a timeless heavy metal masterpiece, effortlessly conjured by Osbourne's exhilarating vocal range seamlessly coalescing with Rhoads' resounding guitar prowess – setting an indomitable sonic standard for the subsequent tracks found within Blizzard of Ozz.
Noteworthy among its gems is "Crazy Train," an infectious composition boasting irresistibly memorable melodic motifs and underscored by Osbourne's iconic "Crazy Train" scream. Furthermore, each subsequent track abundantly showcases the profound depth and multifaceted nature of Osbourne's compositional and performing talents as both a lyricist and musician.
Embarking on a haunting odyssey through occult themes, "Mr. Crowley" leaves no stone unturned in delivering its dark narrative, while "I Don't Know" invites listeners into a realm of introspection veiled within heartfelt lyrics. Even to this day, Blizzard of Ozz perseveres as an undeniably indispensable cornerstone for ardent heavy metal enthusiasts worldwide – impervious to the passage of time whilst magnifying Ozzy Osbourne's inimitable prowess as a songwriter, performer, and cultural icon par excellence.
This magnum opus serves simulataneously to epitomise how nascent bands have the innate potential to manifest instant classics which resonate throughout generations – immortalised irrevocably within the tantalising annals of musical history. It is beyond dispute that Blizzard of Ozz has earned its place as a timeless classic that continues to hold profound significance even in our contemporary age.
For any passionate follower of heavy metal music, this album is an undeniable requirement, symbolising the sheer talent embodied by both Ozzy Osbourne and Randy Rhoads.
Highlights:
Crazy Train"
"Mr. Crowley"
"I Don't Know"
"Steal Away (The Night)"
"Diary of a Madman"
Tracklist
A1 I Don't Know
A2 Crazy Train
A3 Goodbye To Romance
A4 Dee
A5 Suicide Solution
B1 Mr. Crowley
B2 No Bone Movies
B3 Revelation (Mother Earth)
B4 Steal Away (The Night)
Catalogue No.: 88697738191
Format: Vinyl, LP, Album, Reissue, Remastered, Stereo, 180 gram
Receive this record and others like it when you join our monthly subscription box. We handpick records based on your tastes and our eclectic knowledge.