Free UK delivery for orders over £50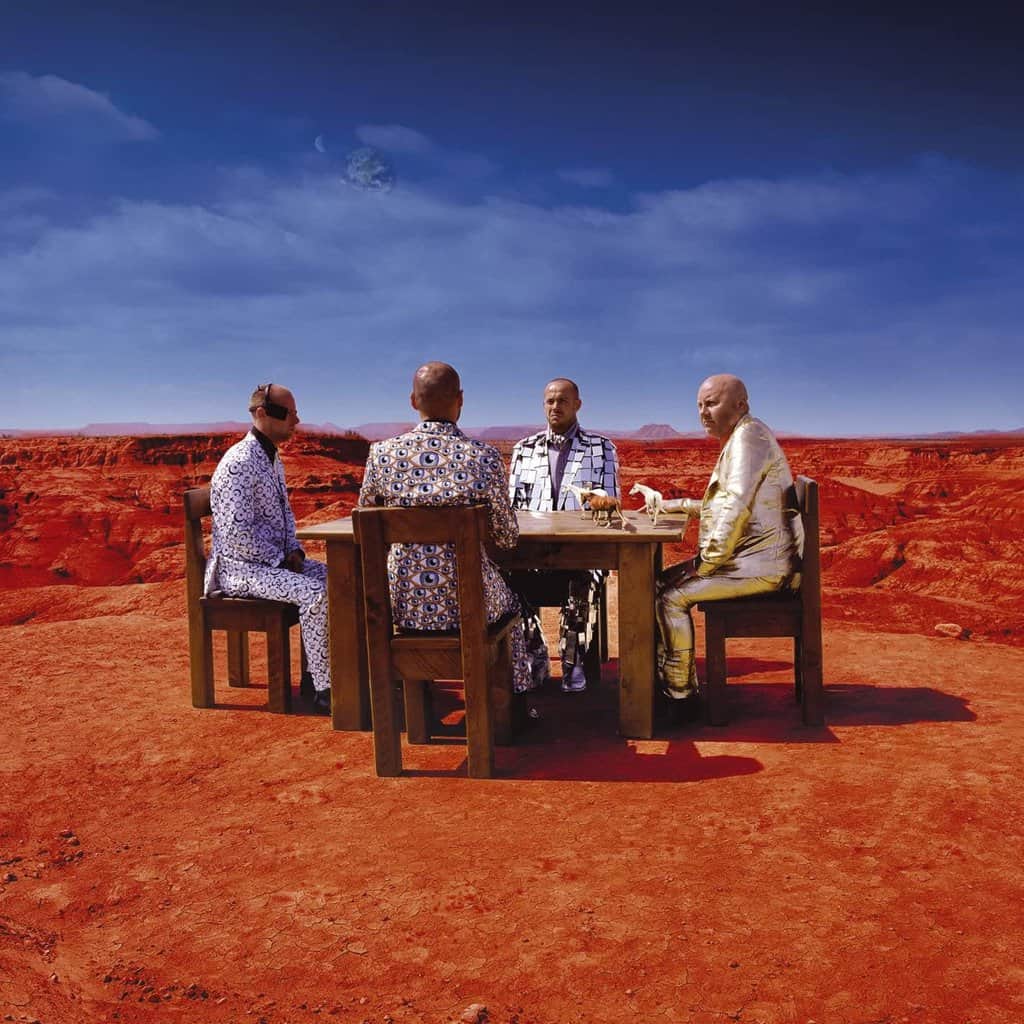 Black Holes and Revelations
In 2006, Muse created magic with their phenomenal album "Black Holes and Revelations," which catapulted them into mainstream music culture through rich storytelling. With co-production credits going to Rich Costey after recording in various locations globally; this album presents itself as an ode to adventure lovers through its distinct soundscapes.
The title appropriately reflects one of science fiction's popular concepts while also showcasing references to space-time mysteries throughout all its songs' lyrics. The tracks' arrangement highlights how creative Muse is musically—the intense rhythm within "Supermassive Black Hole" or soul-stirring vocals within "Knights of Cydonia." This musical masterpiece was not only well-received but proved successful commercially too – topping charts in multiple countries such as Australia and the UK while ranking ninth on Billboard 200 in America.
The numerous accolades that followed only emphasised how well Muse blends multiple styles and genres to produce something truly remarkable. Many music enthusiasts credit this particular album with revitalising the rock genre at a critical moment in time.
It spurred a wave of experimentation among young artists eager to break free from established norms. According to one reviewer "'Black Holes and Revelations' lives up to all expectations – it's an extraordinary achievement." Its beautiful melodies, complex structures, and profound themes make it an essential addition to any listener's collection.
Tracklist
1. Take A Bow
2. Starlight
3. Supermassive Black Hole
4. Map Of The Problematique
5. Soldier's Poem
6. Invincible
7. Assassin
8. Exo-Politics
9. City Of Delusion
10. Hoodoo
11. Knights Of Cydonia
Catalogue No.: 0825646350919
Style: Alternative Rock, Symphonic Rock
Format: Vinyl, LP, Album, Reissue, undefined
Receive this record and others like it when you join our monthly subscription box. We handpick records based on your tastes and our eclectic knowledge.