Free UK delivery for orders over £50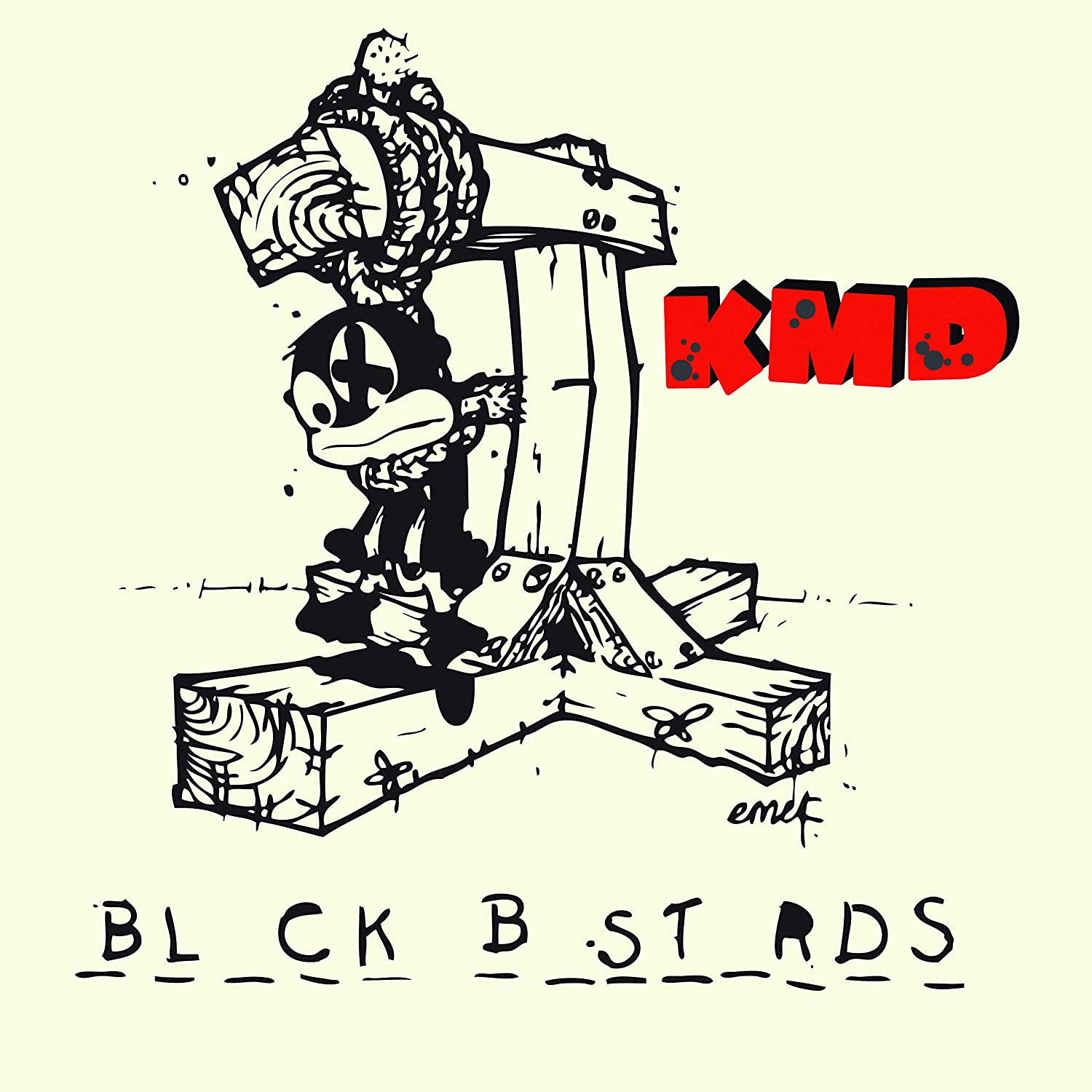 Bl_ck B_st_rds was voted in Ego Trip's Book of Rap Lists as the most notable rap album of all time that was never released commercially, and with good reason. The fact that this excellent album, slated for a 1994 release, did not seen the light of day until 2001 (its first issue – now out of print) testifies to a time when shortsighted industry backlashes against records that inflamed Middle America were in vogue.
Elektra Records higher-ups canned the project due to its controversial cover art, which shows a Sambo figure being lynched. This must-purchase concept album is worth the wait. From the jazzy, hypnotic samples on the title cut to Sweet Premium Wine, a farcical ode to swigging 40-ounce bottles of brew (remember when drinking St. Ides and Old English was trendy?), you know you've found rap heaven. Classic headbanger What a N***a Know? (and the remix featuring partner-in-rhyme MF Grimm) is equally off the chain. Constipated Monkey and weed anthem Suspended Animation are testaments to a time in Rap music when experimental beats and obscure sampling ruled the roost.
Bl_ck B_st_rds is where Brand Nubian meets De La Soul at the local bodega, heads wear Muslim kufis for kicks, and word to the Mutha' actually refers to themes of pan-Africanism, repatriation, and reparations. It's a place where Sambo-ism doesn't sell.
Tracklist
1. Garbage Day #3
2. Get-U-Now
3. What A Nigga Know?
4. Sweet Premium Wine
5. Plumskinzz (Loose Hoe, God & Cupid)
6. Smokin' That S*#%
7. Contact Blitt
8. Gimme
9. Black Bastards!
10. It Sounded Like A Roc
11. Plumskinzz (Oh No I Don't Believe It!)
12. Constipated Monkey
13. F*#@ Wit' Ya Head
14. Suspended Animation
Label: Metal Face Records
Format: Vinyl, LP, Album, Reissue, undefined
Receive this record and others like it when you join our monthly subscription box. We handpick records based on your tastes and our eclectic knowledge.