Free UK delivery for orders over £50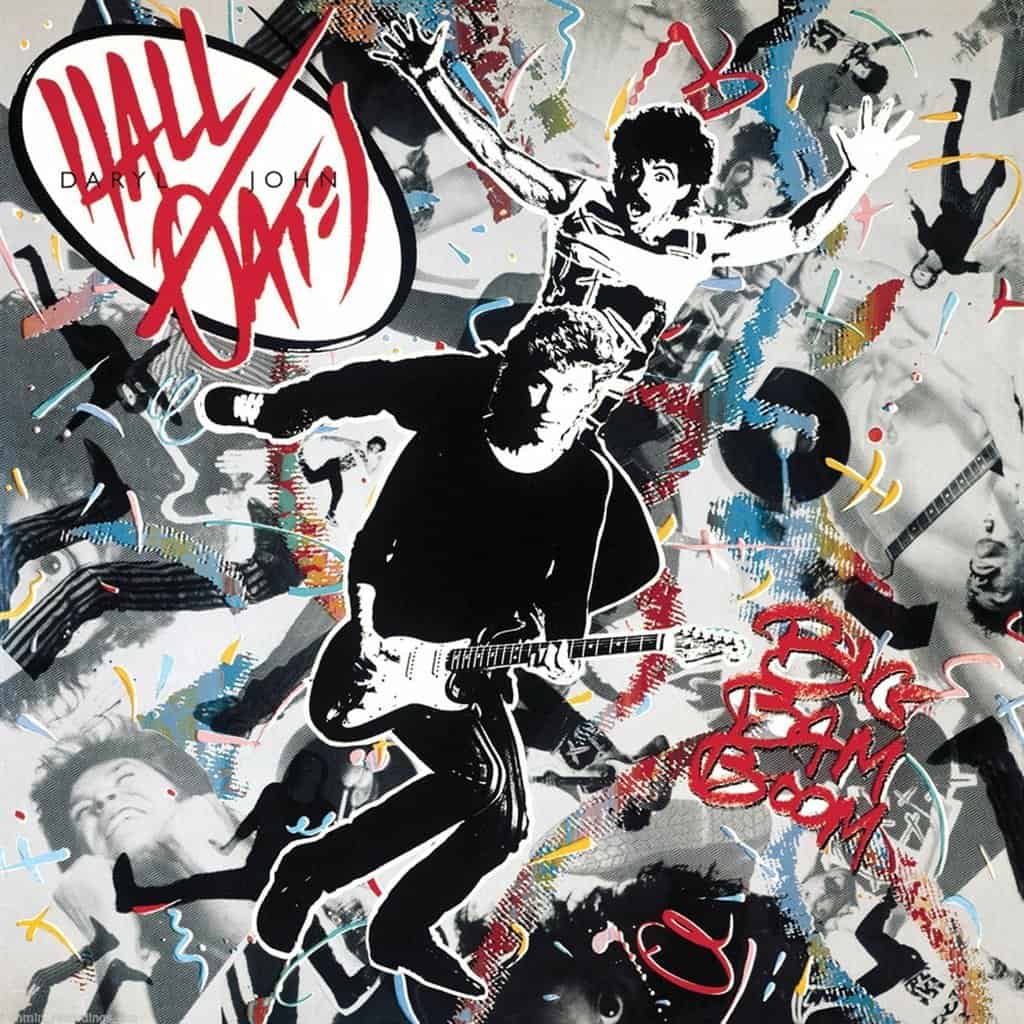 Big Bam Boom is the twelfth studio album by American duo Daryl Hall & John Oates, released 12 October 1984 and marked the end of one of the most successful album runs by a duo of the 1980s.
The lead single "Out of Touch" was a number one pop hit, while another song taken from the album, the Daryl Hall and Janna Allen-penned "Method of Modern Love" reached a high point of number five, and "Some Things Are Better Left Unsaid," reached number eighteen. The album peaked at number five in the US, and sold over three million copies worldwide.
The making of Big Bam Boom represented a fresh new musical universe for Daryl Hall & John Oates. The album employed some of the most sophisticated equipment ever used in the recording industry at the time.
John Oates in his autobiography wrote, "We embraced each new device on its merits as a tool to enhance and integrate into the recording process. For us, they were instruments to be used to achieve an end: service and enrich the songs."
In 1984 analog, or tape, recording was at its zenith; the 24-track tape recorders enabled artists to record 48 tracks simultaneously on two-inch tape; digital recording was a new technology too. The duo opted to record on analog tape rather than the then-new digital multitrack machines. Due to their commercial success, the duo was able to take advantage of the latest musical devices available then, specially the most advanced polyphonic synthesisers like Synclavier and the Fairlight.
With all these innovations in recording techniques there were almost no limitations to become their recordings in a musical statement; the pop duo started to digitally sample everything they recorded. Bob Clearmountain, one of the producers, and, Mickey Curry, the drummer, recorded various drum sounds, manipulating delays and reverbs to create huge dramatic bottom end that is emblematic of this album and the 1980s in general.
Tracklist
1. Dance On Your Knees
2. Out Of Touch
3. Method Of Modern Love
4. Bank On Your Love
5. Some Things Are Better Left Unsaid
6. Going Thru The Motions
7. Cold Dark And Yesterday
8. All American Girl
9. Possession Obsession
Catalogue No.: 19075983741
Receive this record and others like it when you join our monthly subscription box. We handpick records based on your tastes and our eclectic knowledge.