Free UK delivery for orders over £50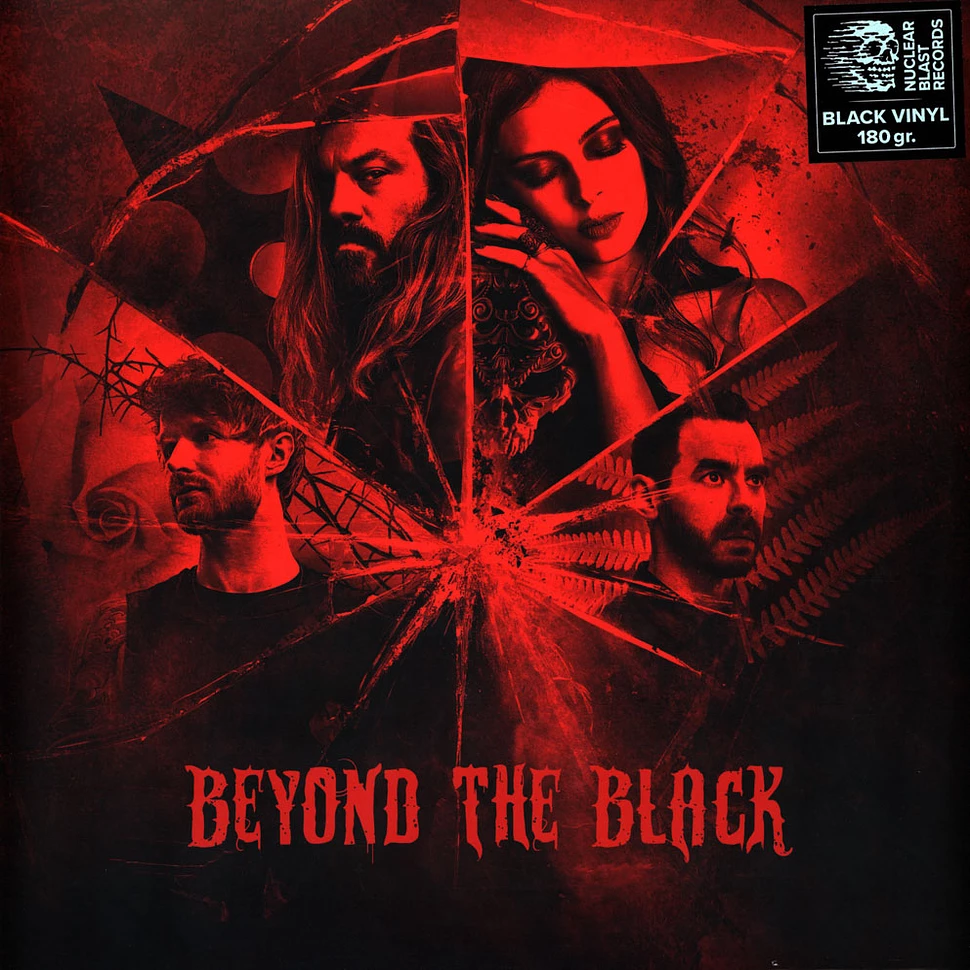 "Beyond The Black" by Beyond The Black, released in 2014, serves as the debut album of the German symphonic metal band led by vocalist Jennifer Haben. This release marked the band's entry into the symphonic metal scene, showcasing their fusion of powerful vocals, heavy instrumentals, and orchestral elements.
Hailing from Germany, Beyond The Black introduced their distinctive blend of symphonic and melodic metal to the world with this album. The band's formation signalled a new direction in the symphonic metal genre, merging dynamic vocals and orchestration.
"Beyond The Black" encompasses a dynamic range, from anthemic tracks like "In the Shadows" to the melodic power ballad "Hallelujah." The album's symphonic arrangements are skillfully intertwined with powerful guitar riffs, creating a captivating auditory experience.
Critics praised the band's ability to meld genres seamlessly. Metal Hammer applauded the album's "captivating hooks and cinematic production," while Sonic Seducer commended the band for forging "a fresh sound within the symphonic metal world."
Beyond The Black's embrace of orchestral elements sets them apart within the metal realm. Tracks like "Drowning in Darkness" showcase their ability to intertwine emotional depth with heavy music, highlighting Jennifer Haben's commanding vocals.
"Beyond The Black" signals the band's ambition to explore various sonic territories. The album's ability to blend forceful metal with melodic symphonic elements, often within the same track, attests to the band's intricate songcraft.
With "Beyond The Black," the band's debut lays the groundwork for their future in symphonic metal. The album's fusion of heavy and melodic elements, Jennifer Haben's impressive vocal range, and the band's dedication to crafting a unique sound affirm Beyond The Black's status as an emerging force within the symphonic metal genre.
Tracklist
A1 Is There Anybody Out There?
A2 Reincarnation
A3 Free Me
A4 Winter Is Coming
A5 Into The Light
B6 Wide Awake
B7 Dancing In The Dark
B8 Raise Your Head
B9 Not In Our Name
B10 I Remember Dying
Catalogue No.: 4065629615116
Label: Nuclear Blast Records
Format: Vinyl, LP, Album, Stereo, 180g
Receive this record and others like it when you join our monthly subscription box. We handpick records based on your tastes and our eclectic knowledge.