Free UK delivery for orders over £50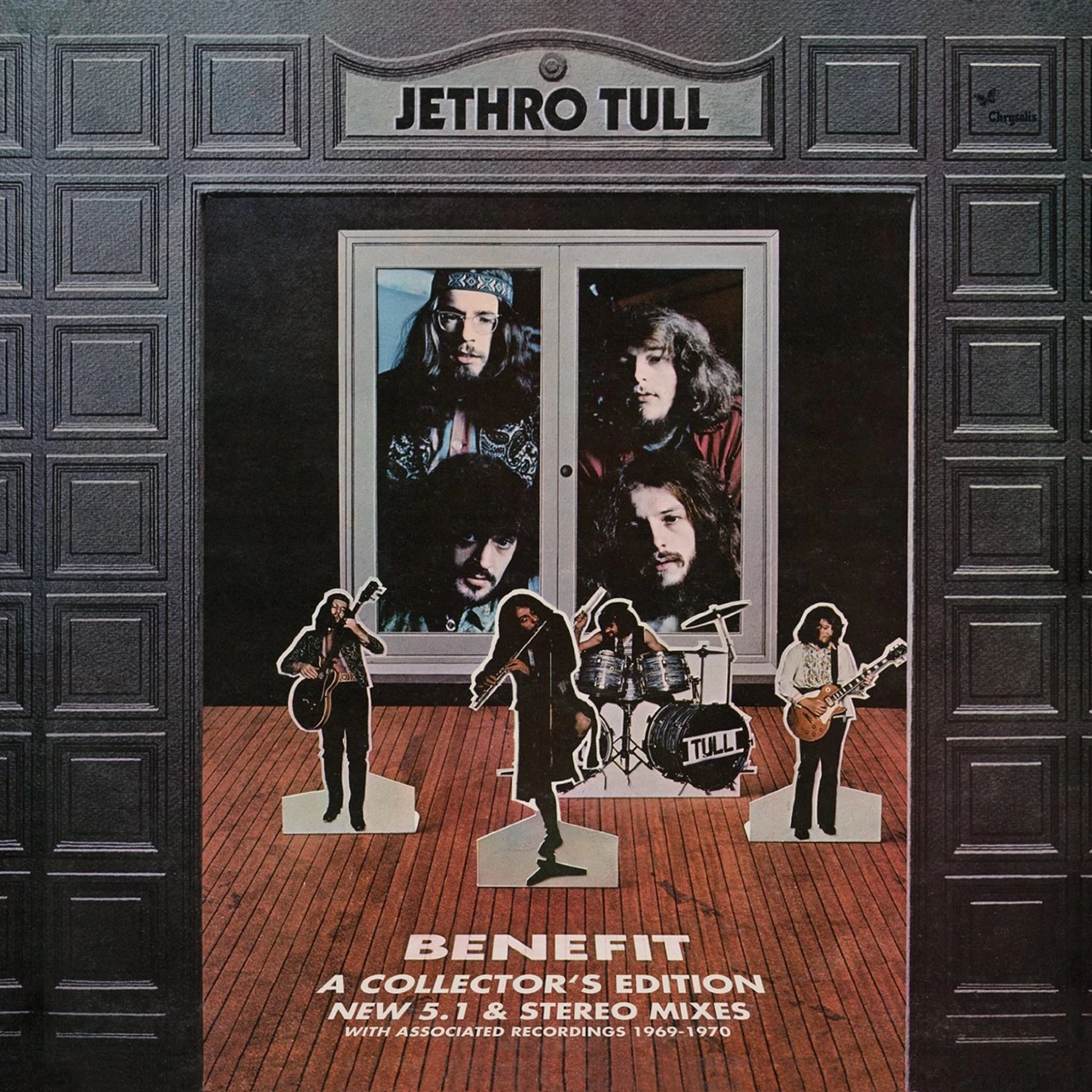 "Benefit" by Jethro Tull, released in 1970, stands as a pivotal album in the progressive rock movement, showcasing the band's masterful musicianship and innovative approach to music. Led by frontman Ian Anderson, Jethro Tull's fusion of rock, folk, and classical elements defined their unique sound.
Jethro Tull emerged during the late 1960s, garnering attention for their eclectic mix of genres and Anderson's distinctive flute playing. Their previous albums, like "Stand Up," demonstrated their ability to weave complex musical arrangements with thought-provoking lyrics.
"Benefit" solidified Jethro Tull's reputation for pushing musical boundaries. The album merges rock and folk sensibilities with intricate compositions, creating a captivating sonic experience. Songs like "With You There to Help Me" and "To Cry You a Song" exemplify the band's ability to craft intricate arrangements.
Critics praised "Benefit" for its musical complexity and Anderson's songwriting. AllMusic hails the album's "sophisticated compositions" and "imaginative lyrics."
Tracks like "Teacher" and "Inside" highlight Anderson's distinctive vocal delivery and his penchant for merging rock energy with intricate melodies. The album's progressive rock elements are evident in its experimental structures and genre-defying instrumentations.
"Benefit" is a testament to Jethro Tull's role in shaping progressive rock. Its interplay of acoustic and electric instruments, coupled with Anderson's signature flute, defines the album's distinct character. The band's willingness to blend styles and lyrical themes adds depth and intrigue to each track.
With "Benefit," Jethro Tull showcased their prowess in pushing the boundaries of rock music. The album's intricate arrangements, Anderson's charismatic vocal delivery, and the band's fusion of genres contribute to its enduring appeal. "Benefit" remains a classic within the progressive rock genre, reflecting a time when artists were unafraid to experiment and redefine the possibilities of rock music.
Tracklist
A1 With You There To Help Me
A2 Nothing To Say
A3 Alive And Well And Living In
A4 Son
A5 For Michael Collins, Jeffrey And Me
B1 To Cry You A Song
B2 A Time For Everything?
B3 Inside
B4 Play In Time
B5 Sossity; You're A Woman
Catalogue No.: 825646410194
Style: Blues Rock, Hard Rock, Prog Rock, Folk Rock
Format: Vinyl, LP, Album, Reissue, Remastered, Stereo, 180 Gram, The 2013 Steven Wilson Stereo Remix
Receive this record and others like it when you join our monthly subscription box. We handpick records based on your tastes and our eclectic knowledge.