Free UK delivery for orders over £50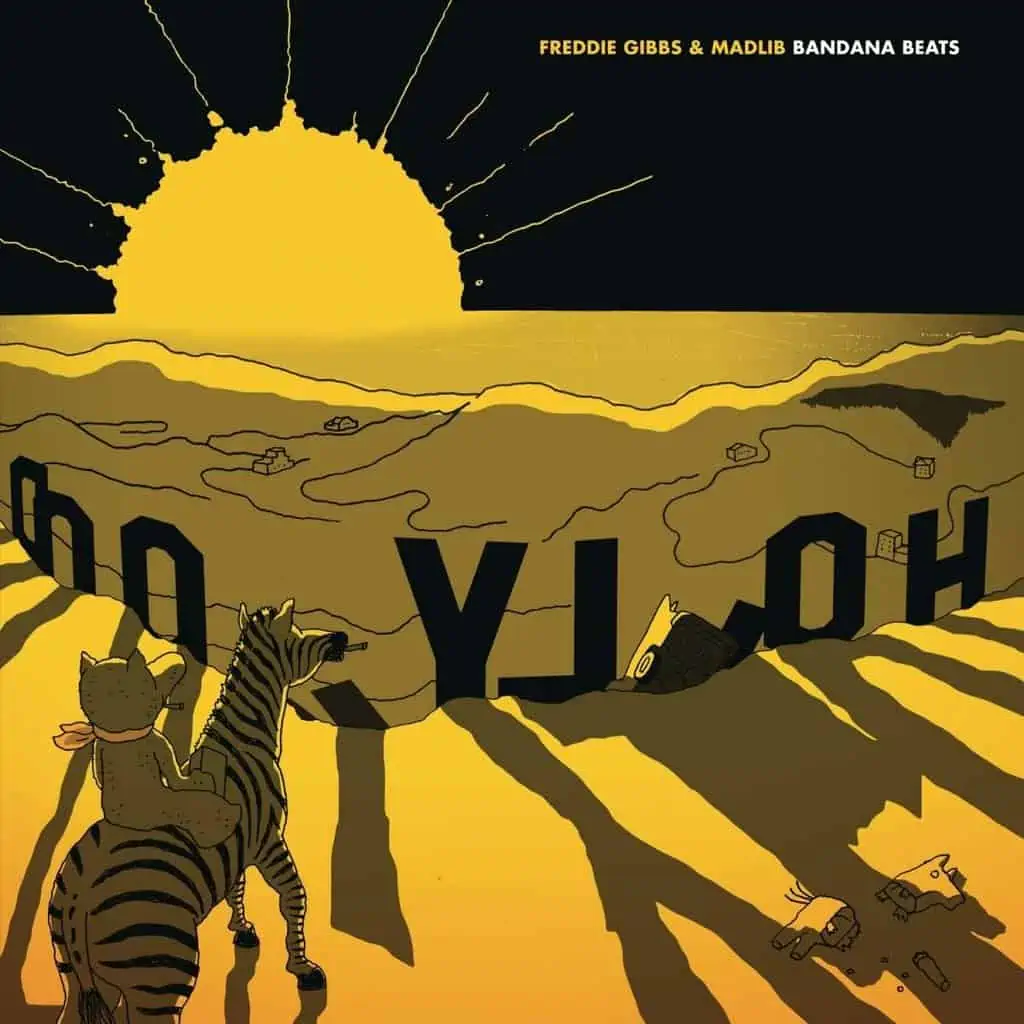 by Freddie Gibbs & Madlib
As the second collaborative album by US rapper Freddie Gibbs and dexterous record producer Madlib, 'Bandana' was a monumental hit in 2019. So much so that the pair now prepare to release the LP, an instrumental version of the record named 'Bandana Beats'. Kick back and enjoy the unvarnished and dazzling soundscapes and beats.
Tracklist
1. Obrigado
2. Freestyle Shit
3. Half Manne Half Cocaine
4. Crime Pays
5. Massage Seats
6. Palmolive
7. Fake Names
8. Flat Tummy Tea
9. Situations
10. Giannis
11. Practice
12. Cataracts
13. Gat Damn
14. Education
15. Soul Right
Catalogue No.: 190759889817
Format: Vinyl, LP, Album, undefined
Receive this record and others like it when you join our monthly subscription box. We handpick records based on your tastes and our eclectic knowledge.