Free UK delivery for orders over £50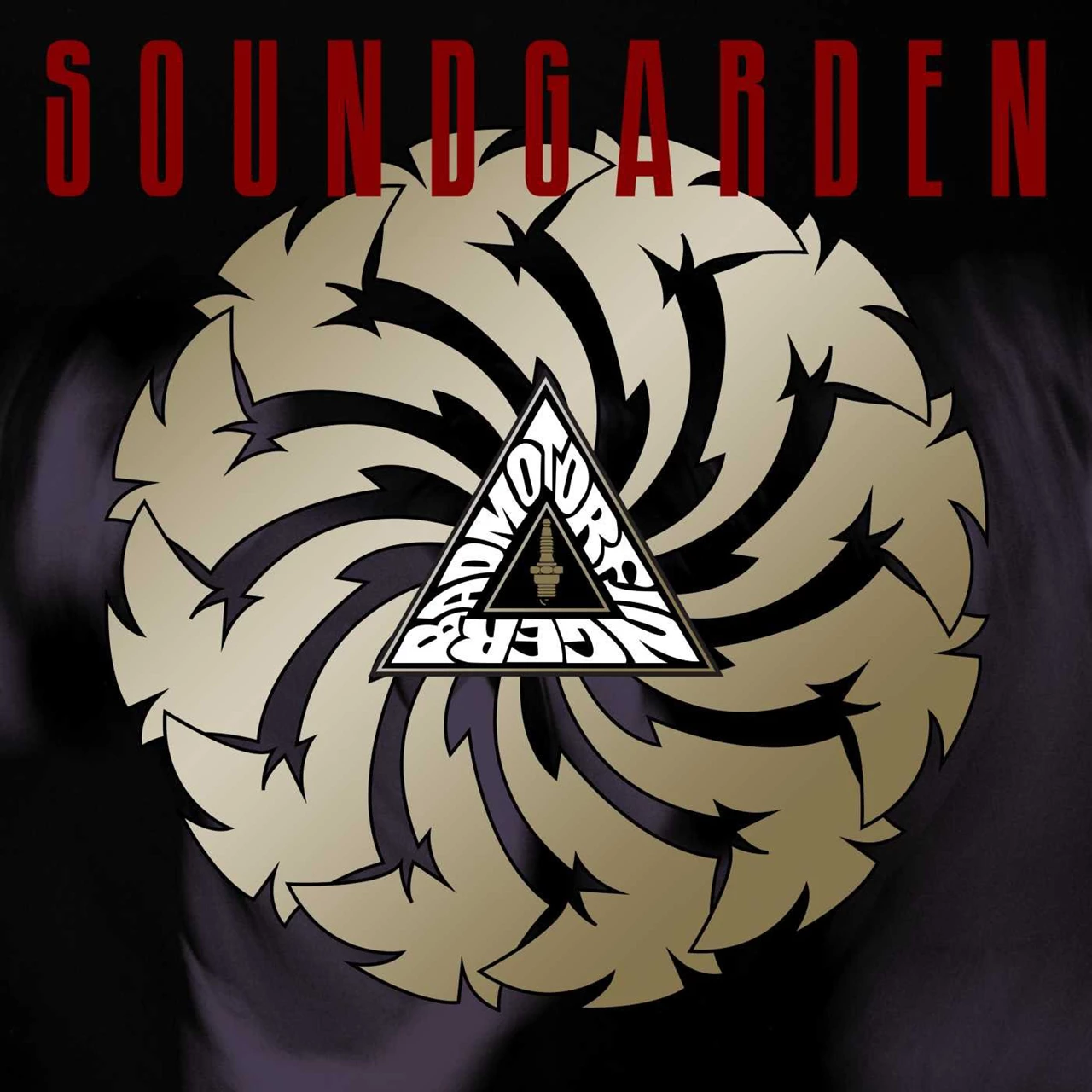 "Badmotorfinger," the third opus from American rock luminaries Soundgarden, was unleashed into the world on 8 September 1991, through the corridors of A&M Records.
The quartet's tale began in Seattle, Washington, in 1984, germinating from the synergy of singer Chris Cornell, guitarist Kim Thayil, bassist Hiro Yamamoto, and drummer Matt Cameron. The band's moniker, a nod to Philip K. Dick's 1949 science fiction masterpiece, held the promise of an enigmatic journey.
"Badmotorfinger" emerges as a resounding testament to the heavy metal genre, interlacing elements of grunge, alternative metal, and hard rock. The album's resonance lies in its weighty cadence, Cornell's formidable vocal prowess, and Thayil's ferocious guitar virtuosity.
The composition is marked by anthems such as "Rusty Cage," "Outshined," and "Jesus Christ Pose"—singles that elevated Soundgarden to the forefront of the burgeoning grunge movement.
The album's acclaim is rooted in its capacity to seamlessly meld the sonic heft of heavy metal with the raw authenticity of grunge. As expressed by Stephen Thomas Erlewine of AllMusic:
"Badmotorfinger" stands as a magnum opus—a symphony of heavy metal and grunge that seamlessly encapsulates the essence of Soundgarden. Cornell's vocals reach celestial heights, Thayil's guitar prowess ignites awe, and the melodies entwine catchiness with a relentless intensity.
The album's allure hinges on its thunderous sonority, Cornell's commanding vocal presence, and Thayil's incendiary guitar acumen. An inescapable auditory voyage for devotees of both heavy metal and grunge, "Badmotorfinger" solidifies its legacy as a monumental entry in the pantheon of heavy metal greatness.
Tracklist
A1 Rusty Cage
A2 Outshined
A3 Slaves & Bulldozers
A4 Jesus Christ Pose
A5 Face Pollution
A6 Somewhere
B1 Searching With My Good Eye Closed
B2 Room A Thousand Years Wide
B3 Mind Riot
B4 Drawing Flies
B5 Holy Water
B6 New Damage
Style: Alternative Rock, Hard Rock, Grunge
Format: Vinyl, LP, Album, Reissue, undefined
Receive this record and others like it when you join our monthly subscription box. We handpick records based on your tastes and our eclectic knowledge.