Free UK delivery for orders over £50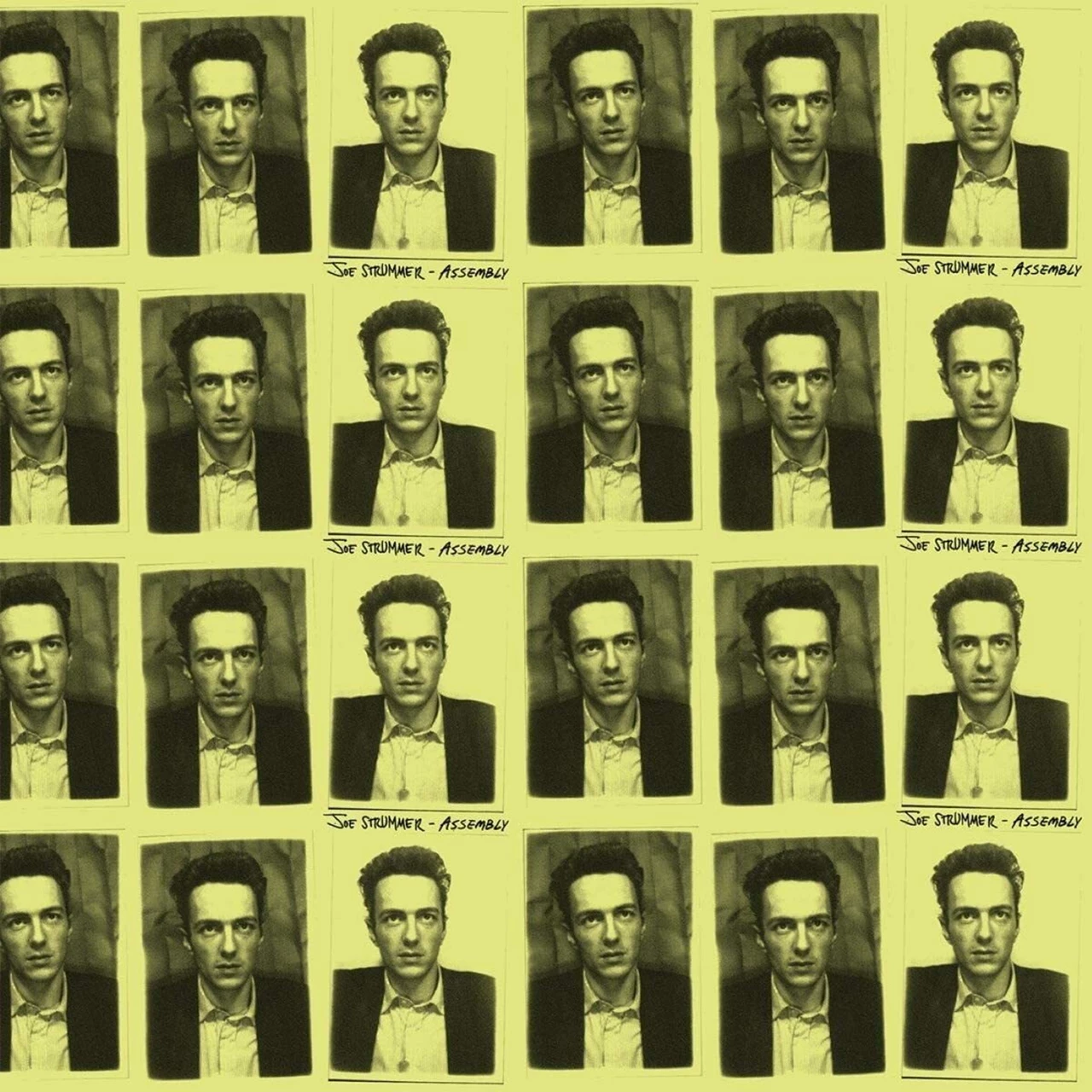 "Assembly" marks the inaugural studio album by English musician Joe Strummer, unveiled in 1980. Crafted through recording sessions in both New York City and London, the album's production was helmed by Sandy Pearlman and Mickey Leigh. Displaying an array of musical styles, including punk rock, reggae, ska, and rockabilly, "Assembly" engages with diverse themes, delving into social and political issues such as poverty, war, and racism.
Although initial reviews for the album were mixed, subsequent reevaluations from critics have lauded its experimental sound and Strummer's distinctive songwriting. In 2018, "Assembly" secured the impressive rank of number 44 on Rolling Stone's esteemed list of the 500 greatest albums of all time.
The album boasts notable guest appearances, including Mick Jones and Topper Headon of The Clash, along with Allen Ginsberg, who recites a poem on the track "Death or Glory."
Tracklist
A1 Coma Girl
A2 Johnny Appleseed
A3 I Fought The Law (Live)
A4 Tony Adams
B5 Sleepwalk
B6 Love Kills
B7 Get Down Moses
B8 X-Ray Style
C9 Mondo Bongo
C10 Rudie Can't Fail (Live)
C11 At The Border, Guy
C12 Long Shadow
D13 Forbidden City
D14 Yalla Yalla
D15 Redemption Song
D16 Junco Partner (Acoustic)
Catalogue No.: 4050538611717
Genre: Rock, Latin, Folk, World, Country
Style: Alternative Rock, Folk Rock, Punk
Label: Dark Horse Records
Format: Vinyl, LP, Compilation, Remastered, undefined
Receive this record and others like it when you join our monthly subscription box. We handpick records based on your tastes and our eclectic knowledge.