Free UK delivery for orders over £50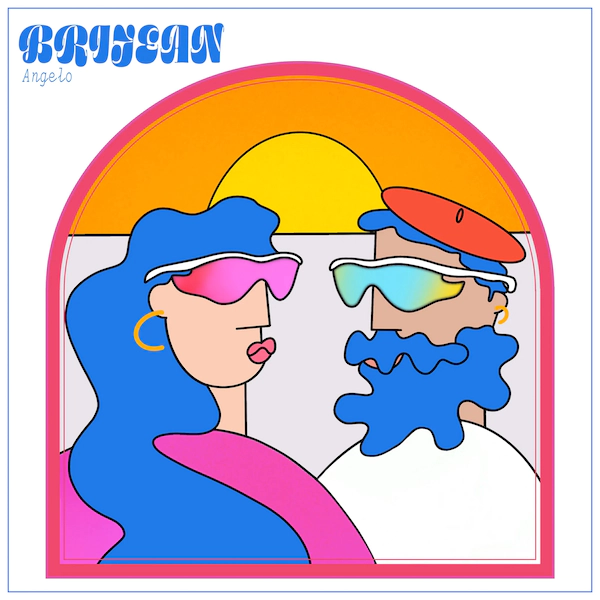 Angelo (Pink + Blue Marble Vinyl)
Brijean make music to escape to. On their new EP Angelo, the duo of percussionist and singer Brijean Murphy and multi-instrumentalist and producer Doug Stuart use their dreamy, danceable sound to process the grief of losing both of Murphy's parents and Stuart's parents in the past two years.
The EP opens with the title track, a hypnotic house track that finds Murphy chanting "Angelo, Angelo, can you transport me?" over a driving beat. The track sets the tone for the rest of the EP, which is a journey through the different ways that Brijean and Stuart have used music to cope with loss.
"Take A Trip" is a disco-inspired track that captures the feeling of returning to nightlife after a long period of isolation. The hazy "Shy Guy" is a playful flirtation with the dude sheepishly hanging out at the edge of the dancefloor. And "Colors" is a kaleidoscopic track that celebrates the beauty of life in the face of death.
Angelo is a beautifully made EP that is both personal and universal. It's a testament to the power of music to transport us to different places and to help us process difficult emotions. If you're looking for an album to take you on a journey, then Angelo is the perfect choice.
Tracklist
A1 Which Way To The Club?
A2 Take A Trip
A3 Shy Guy
A4 Angelo
A5 Ooo La La
B1 Colors
B2 Where Do We Go?
B3 Caldwell's Way
B4 Nostalgia
Genre: Electronic, Jazz, Pop
Style: Disco, Chillwave, House
Label: Ghostly International
Format: Vinyl, 12", EP, Limited Edition, Pink & Blue Marbled
Receive this record and others like it when you join our monthly subscription box. We handpick records based on your tastes and our eclectic knowledge.