Free UK delivery for orders over £50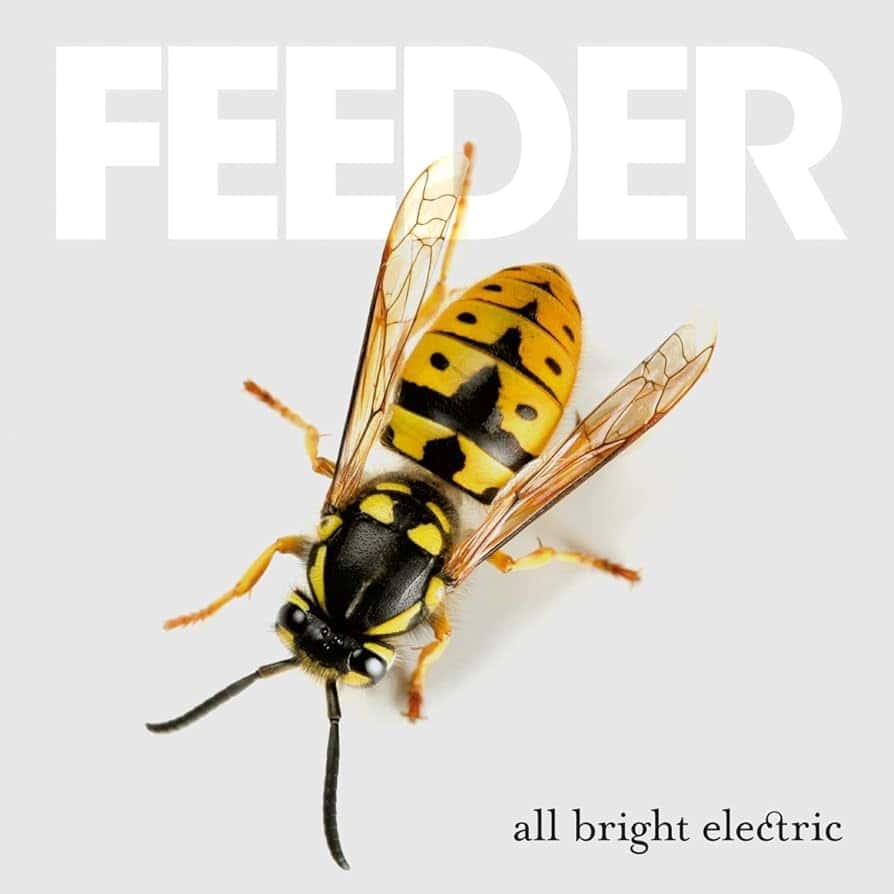 "All Bright Electric" stands as the ninth studio album by the Welsh rock band Feeder, signifying a significant chapter in their musical journey. This album was first released in Japan on 21 September 2016 and subsequently in the UK on 7 October 2016. It features three singles: "Universe of Life," "Eskimo," and "Another Day on Earth." Notably, the first two singles were offered as complimentary releases with pre-orders of the album. The third single, "Another Day on Earth," was exclusively available for streaming, although no downloadable version was released. Additionally, while "Paperweight" had an accompanying video, it is not classified as an official single.
The release of "All Bright Electric" was heralded by a short video announcement on 4 July 2016, which also included a sneak preview of an upcoming song. The official announcement of the new album came on 15 July 2016, coinciding with the premiere of the lead single, "Universe of Life." Grant Nicholas, commenting on the album, expressed a desire to encapsulate Feeder's essence, emphasising the significance of the musical journey it offers to listeners. He likened the excitement of recording this album to the band's debut, "Polythene."
On 25 August 2016, the band unveiled the track "Eskimo" along with an accompanying music video. Grant Nicholas provided insights into the song's meaning, describing it as a journey of self-discovery and the quest for the right path in life, often marred by inner struggles. The music video aimed to capture the song's groove and darker spirit through a modern twist on 60s psychedelia imagery, with the band predominantly in silhouette. Furthermore, it was announced that Feeder would headline the RFL Grand Final at Old Trafford, performing for an estimated audience of 75,000 on 8 October 2016.
Reception to "All Bright Electric" was notable, with critics offering generally positive reviews. Classic Rock awarded the album 8/10, lauding Feeder's return in scintillating style and labelling it as their most satisfying album to date. Kerrang! rated it 4/5, describing it as the sound of a reconnected band, rediscovering their drive, darkness, and self-discovery. Drowned In Sound also gave the album 8/10, asserting that it declares Feeder's return loudly. Impose Magazine offered high praise, characterising it as rock so classic and timeless that it might as well be Stonehenge. XS Noize rated it 9/10, unequivocally declaring it their best LP to date. RushOnRock and Mosh shared the sentiment, both rating the album 9/10, with the latter describing it as stellar in every aspect, from lyrics to composition.
However, Q magazine was somewhat less enthusiastic, offering a 3/5 rating. While they acknowledged no significant drop in standards, they noted an excess of filler tracks and perceived hesitancy when the band took creative risks.
Commercially, "All Bright Electric" achieved success in the United Kingdom. It debuted at an impressive #10 on the UK Albums Chart in its first week of release, marking the first Feeder album since 2008's "Silent Cry" to enter the top 10, following two narrowly missed opportunities. Additionally, the album reached #5 on the Official Vinyl Albums Chart Top 40 for the period spanning 14 October 2016 to 20 October 2016.
Tracklist
A1 Universe Of Life
A2 Eskimo
A3 Geezer
B1 Paperweight
B2 Infrared Ultraviolet
B3 Oh Mary
C1 The Impossible
C2 Divide The Minority
C3 Angels & Lullabys
C4 Holy Water
D1 Hundred Liars
D2 Another Day On Earth
D3 Slint
D4 Eyes To The Sky
Catalogue No.: COOKLP651X
Label: Big Teeth Music Limited
Format: Vinyl, LP, undefined
Receive this record and others like it when you join our monthly subscription box. We handpick records based on your tastes and our eclectic knowledge.