Free UK delivery for orders over £50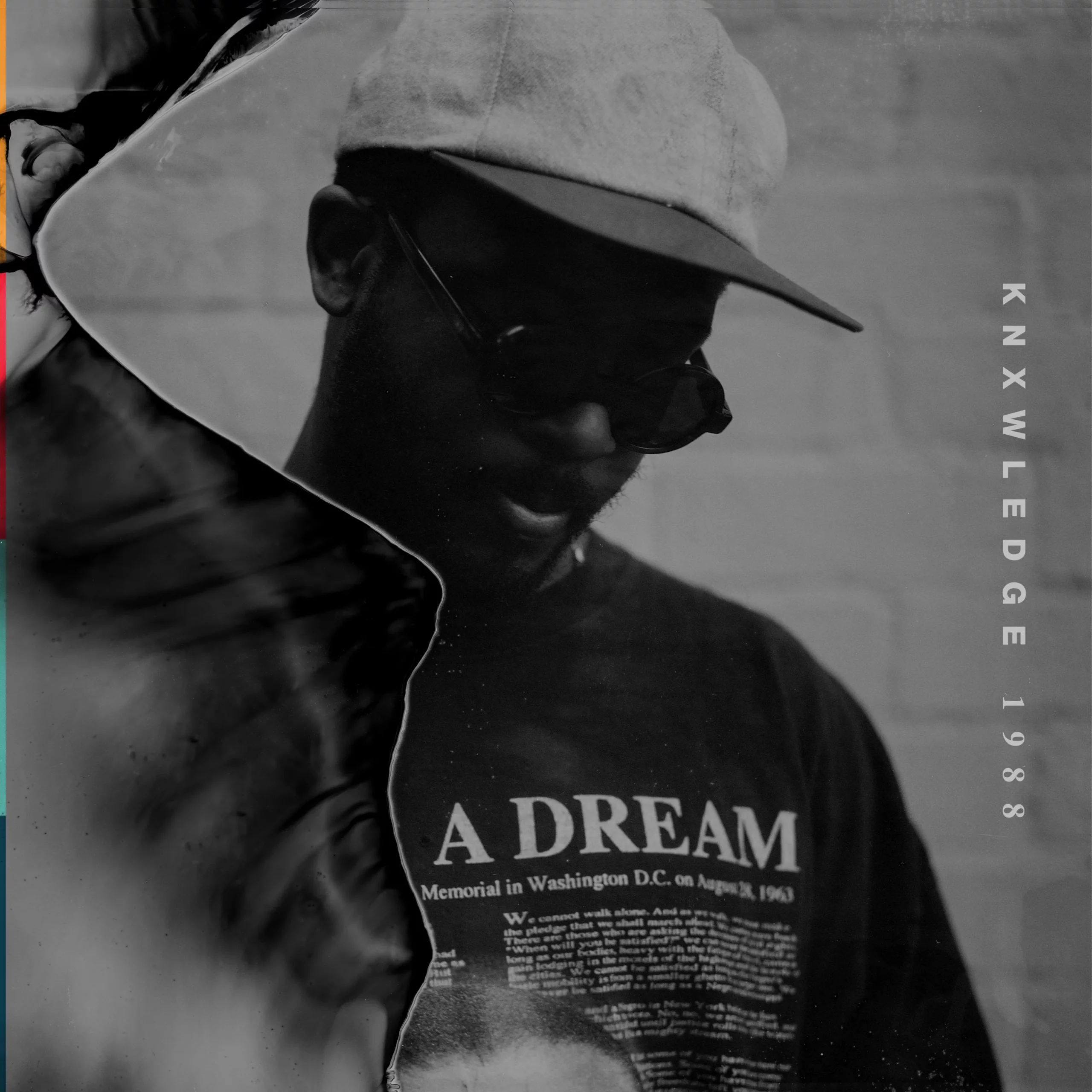 Released in 2020 on LA-outfit, Stonesthrow Records, 1988 is a studio album from renowned beat connoisseur, Knxwledge. It's a collection of 22 short tracks, each with their own unique sound and style. There are a mix of soulful beats, chopped-up samples, and Knxwledge's trademark lo-fi production. The album's sound is reminiscent of the golden age of hip-hop, with nods to label-mates J Dilla and Madlib.
The album's production is top-notch, with beats that are both soulful and hard-hitting. The album's lo-fi sound gives it a unique and gritty feel that sets it apart from most other hip-hop albums. It's short track lengths make it easy to listen to in one sitting, and the album's cohesive sound makes it feel like a complete work.
The album definitely gets the Vinyl Deli seal of approval.
Tracklist
1. Don't Be Afraid
2. [Bc] Tm's Not Promised
3. Do You
4. Thats Allwekando
5. Listen
6. Learn
7. Howtokope
8. With[reality]
9. Uonlygetone
10. Solivelife
11. Be Safe
12. Watchwhoukallyourhomie
13. Theykome&go
14. Don'tgottabe
15. Gangstallthetime
16. Believeme
17. Itkanbe[sonice]
18. Makeuseofthetime
19. Makeitliveforever
20. Awomanslifeislove
21. Amansloveislife/Keepon
22. Mindin My Business
Genre: Electronic, Hip Hop
Style: Instrumental, Leftfield
Label: Stones Throw Records
Format: Vinyl, LP, Album, undefined
Receive this record and others like it when you join our monthly subscription box. We handpick records based on your tastes and our eclectic knowledge.